Access Interview: Matauka Muyamwa-Mugode, Marketing Manager at AB Bank Zambia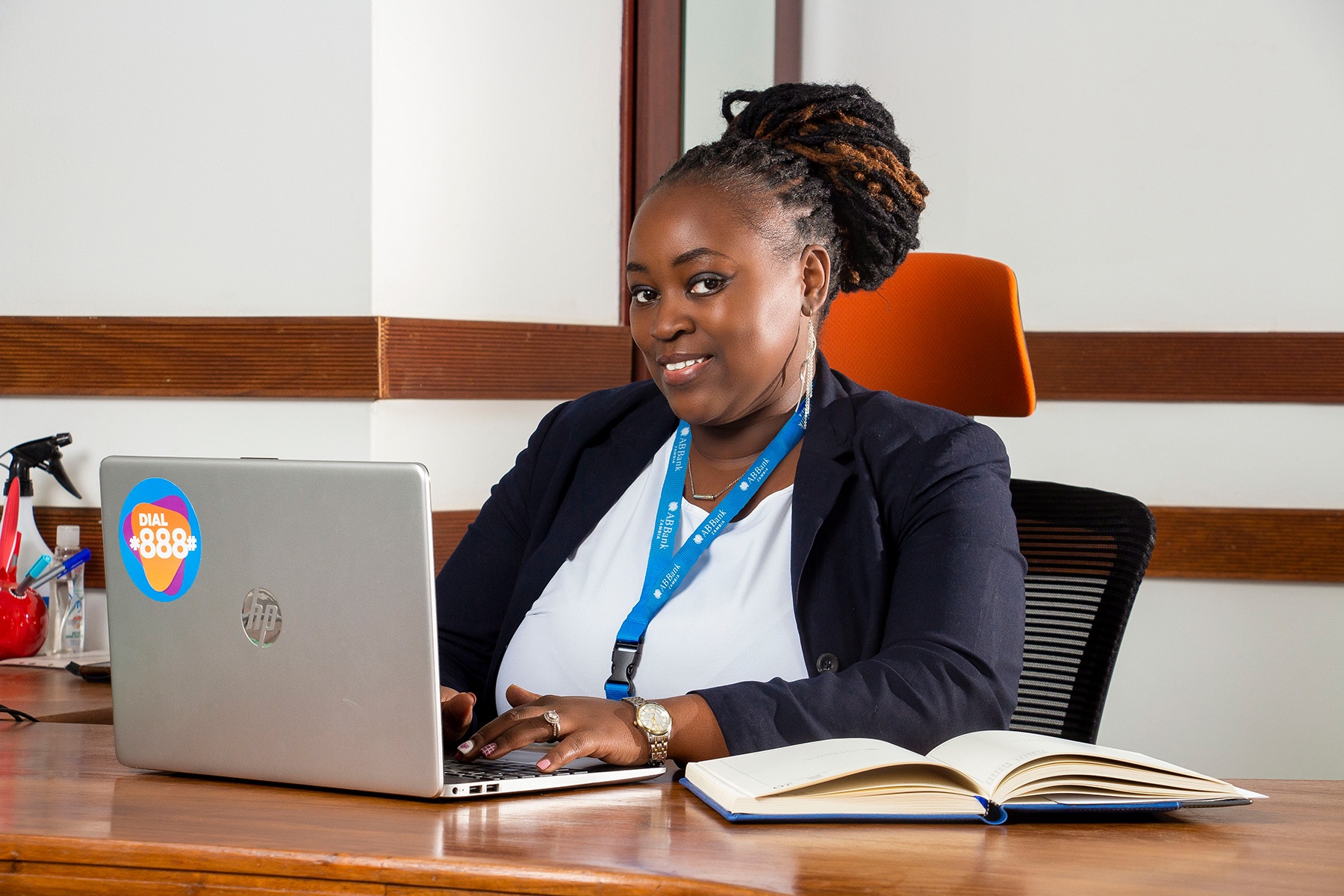 Access Interview: Matauka Muyamwa-Mugode, Marketing Manager at AB Bank Zambia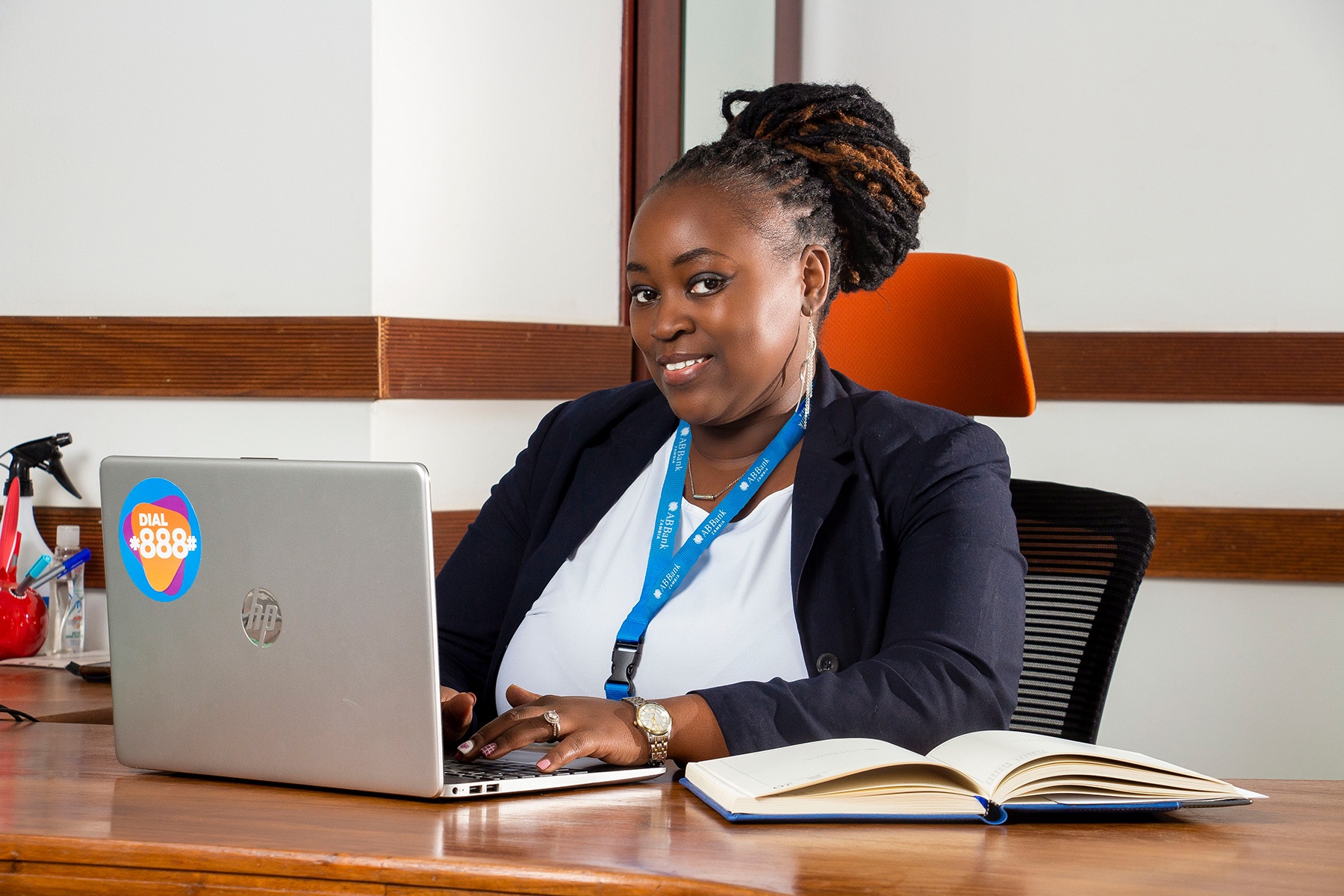 ---
By Ivana Mitrovic
Matauka has over nine years of experience working with people in Customer Service and Marketing. She was responsible for setting up the bank's first-ever Contact Center and building the Marketing Department after that. Her current role revolves around innovation, impact and building the AB Bank Zambia brand.  
AB Bank is a fast-paced environment that challenges one to become an all-rounded professional, contributing greatly to my intellectual, personal and professional development.
Matauka, almost five years ago, you joined AB Bank Zambia as a Contact Center Supervisor. Tell us more about your beginnings, professional journey and promotion to the position of Marketing Manager?
I joined the bank with the sole task of setting up a Contact Center as part of its commitment to be more available to clients and responsive to their needs. The process was an amazing learning curve that taught us all that customer service is more than calls: it is using Simple technology, being Reliable for solutions and always Responsive to the Customers' needs. The Contact Center started with only 3 Officers and 1 Supervisor. Today, the department boasts 15 Officers, 2 Supervisors and a Contact Center Manager.
Two years after the Contact Center was set up and expanding, my supervisor, Kayinja Mfuni, recognised the need to put me up for a role in Marketing I did not ever imagine I could or would take on. She saw qualities in me that she was confident would fit the role splendidly. With God on my side and the will to always do my best, I stepped into the role of Marketing Manager and put in my all.
Today, I can safely say I was made for marketing.
What is it that you like most about your job? What inspired you to join our bank in the first place, and what motivates you to stay and develop further?
My father was a Banker for 33 years. I grew up watching him always at his best – and in a suit. He speaks confidently and commands a presence that I believed, at that time, could only come from working in a Bank. AB Bank is a fast-paced environment that challenges one to become an all-rounded professional, contributing greatly to my intellectual, personal and professional development. I am happy to be part of a team that recognises talent and efforts and supports continuous development.
I love that my previous and current roles are centred around people, creativity, innovation and new challenges. The marketing world is always evolving and changing, offering me vast learning and growth opportunities daily. Because I am a people person, I thrive in interacting with various people from all walks of life and being a vital part of finding ways to reach out to them and resolve their challenges.
In the last three years, you and your team built two successful brands in the Zambian market – eTumba and AB Bank. Tell us about the brands and the process of defining, developing and growing them?
The AB Bank and eTumba brands have been the most exciting to define, develop and grow. While most Zambian people, regardless of age, sex and source of income, can relate to the AB Bank brand, the eTumba brand is seemingly more receptive to a youthful crowd. This is evident in the choice of colours that represent the two brands, the taglines and even our choice of marketing campaigns. By realising this, our Marketing efforts are better planned and yield even better results.
The main goal is never to lose sight of the eTumba brand emanating from the AB Bank umbrella. At the same time, ensure both brands voice out the Core Values, Mission and Vision of the bank.
Nowadays, you are streamlining external and internal communication for the bank. What channels do you use, and are there some small secrets of trade you can share with us?
The biggest secret is to get buy-in from the people that always have your back – your colleagues. In my experience, some of the best ideas come from your team. They will notice a gap and immediately come over with a solution. There is so much one can learn just from listening, and once we acknowledged this, we made it a Marketing goal to increase internal marketing efforts deliberately.
Using our internal communications platform, Beekeeper, we have access to our colleagues to keep them engaged and informed on what is happening in the bank before we announce it to the public. I am proud to be part of a team that shares constant feedback to make one a better professional. No man truly is an island.
AB Bank is one socially engaged institution. The marketing department is involved in designing and creating the campaign on one side and performing some of the organised actions on the other. Can you tell us more about the motivation to give back to the community and the impact actions AB Bank organised last year?
AB Bank is a Bank for the people. Part of the various Marketing activities is looking at what social and economic factors affect our communities and what we can do to alleviate them. The activities we embarked on last year alone were so close to home. We took part in cleaning our streets, donations to children and adult homes, female hygiene sensitisation, Breast Cancer awareness initiatives and Financial Literacy Education Programs, to name a few.
We are a part of the communities we operate in, and giving back is the most fulfilling part of it all.
We want to raise awareness of issues and change society in significant ways. Our staff are also encouraged to be models of social responsibility. We are more fulfilled when we know that our effort and work make a difference in our community.
What made you the person you are today? What would those words be if you were to share some encouragement to young girls dreaming of becoming marketing managers?
I am who I am today because I opened myself up to the world, gave it my all and learned from my mistakes.
My words of encouragement are never to stop learning, pay attention to detail, take up a challenge and trust Him if you believe in God. He did not bring you this far to only bring you this far!