Access Interview: Kayinja Mfuni, COO at AB Bank Zambia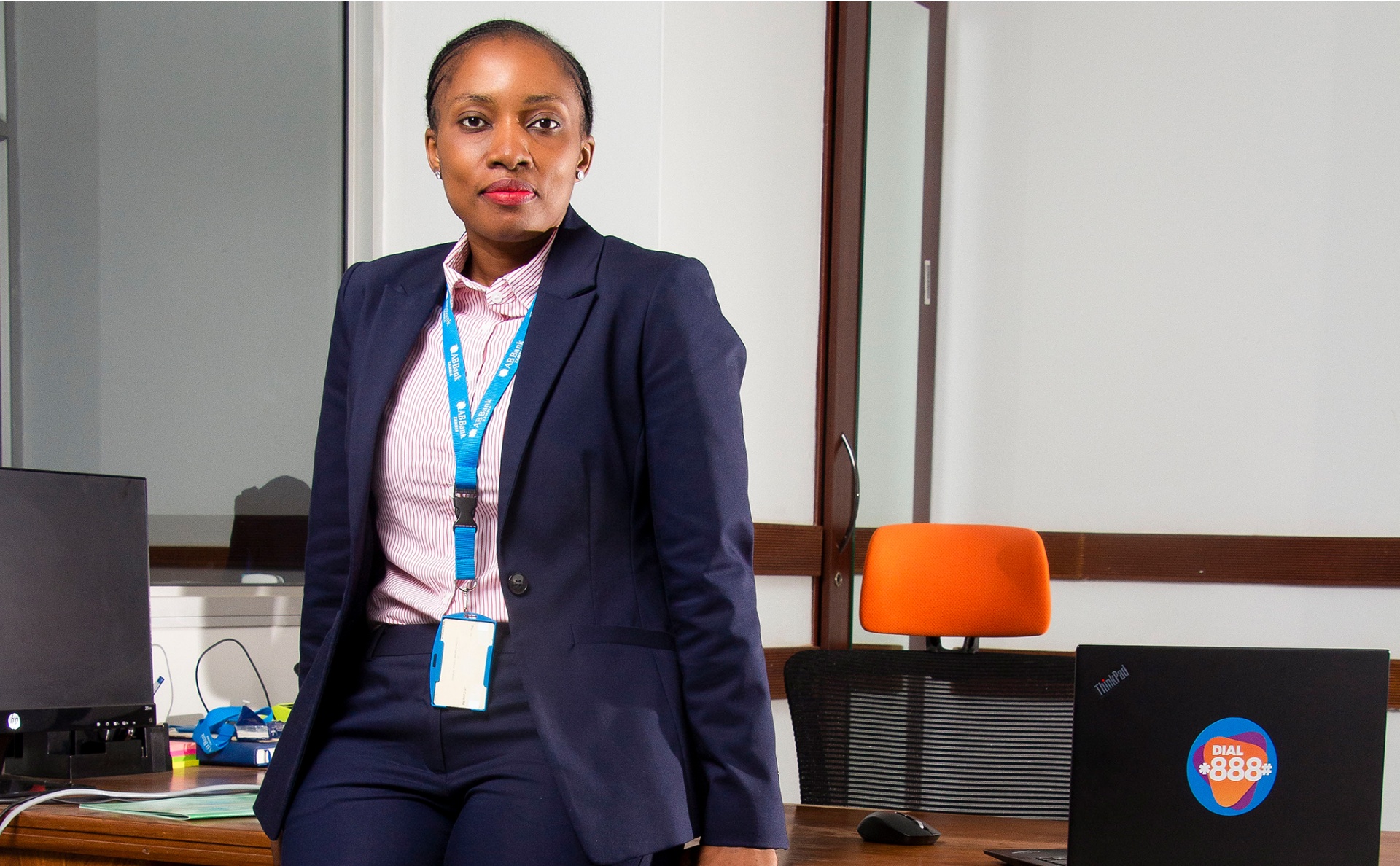 ---
By Ivana Mitrovic
Kayinja Mfuni is the Chief Operating Officer of AB Bank Zambia with over ten years of extensive experience in MSME Finance. She was part of the team responsible for establishing the SME Department at AB Bank Zambia and has held various positions related to SME Relationship Management and Finance. Currently, Kayinja heads the Operations Department of AB Bank, and she is a part of the team spearheading the bank's digital transformation.
I am so proud of how far we have come and what we have been able to achieve. It's a completely different Bank from what it was three years ago. The potential for us is limitless.
Kayinja, today you are COO at AB Bank Zambia, and you started as a loan officer ten years ago. Can you tell us more about your beginnings, your development path in the institution, and your current position?
I joined AB Bank as a Micro Loan Officer and held several positions over the last ten years. I believe the work we do helps empower regular Zambians to improve their livelihoods and that of their families. This drives me to give my best effort no matter the weather. I am also very privileged to work with an amazing team of people that make it easy to do what I do and thrive.
The AB Bank is still undergoing the digital transformation; what would be, in your opinion, the most critical transformational processes, their effects and gains for the organization?
The digital transformation journey has been an arduous but rewarding one for us. We have implemented several digital projects, including Online Banking, eTumba (our electronic wallet), Field App and other projects to improve the accessibility of our services and deliver a frictionless customer experience. I personally think the most critical transformation in this change journey has been changing the mindset of all stakeholders. You can have all the fancy tools, but nothing will be achieved if the people involved do not understand or buy-in. Our colleagues are usually the first clients for all the implemented changes, which improves the engagement and generally creates a feedback loop for improvements. We have laid the foundation to improve efficiency and productivity and offer simple, reliable services. I am so proud of how far we have come and what we have been able to achieve. It's a completely different Bank from what it was three years ago. The potential for us is limitless.
As an organization oriented towards progress and innovation, you introduced cross-functional teams. Can you tell us more about the reasons for it?
We operate in a fast-evolving environment that requires an agile approach to implement strategic changes. Our robust Project Management Office is responsible for managing cross-functional units. Various people with specialized skills and roles team up to deliver specific outcomes. They are led by a Project Manager and have clearly defined goals and timelines, which means people always keep their eye on the ball and success criteria are easy to measure. This approach allows collaboration and alignment of different stakeholders to deliver a common goal. Considering these teams are not affected by usual office bureaucracies and hierarchies, as a result we see a lot of creativity, flexibility and agility. We have introduced the knowledge platform to share knowledge from different teams and experiences and document best practices based on lessons learned.
Which projects developed by the bank were crucial for its digitalization and its success?
There is quite a number, so I will mention a few. First, we implemented our electronic wallet called eTumba, allowing clients from across the country to not only open accounts within minutes but also offer them 24/7 access to an array of simple, affordable financial and other services on a device as simple as a feature phone. Next, we implemented the Field App, which changes the way we assess the clients, making the loan processing more efficient. Most recently, we implemented Online Banking for our premium clients. It enables the clients secure and remote access to their accounts, allowing them to perform transactions at their convenience.
Please share with us what made you the person you are today and what would be the most important lessons you have learnt so far?
I have learnt that there is no substitute for consistency and smart work. Nobody is perfect, so kindness to self and others is a key to developing a good attitude towards life.
What would be your advice for young professionals just starting their carrier?
Be curious and always give your best effort every time you turn up. Be open-minded – it is better to go in with an attitude that everything is a potential lesson.