First for AccèsBanque Madagascar – Direct connected POS Devices to the UnionPay Network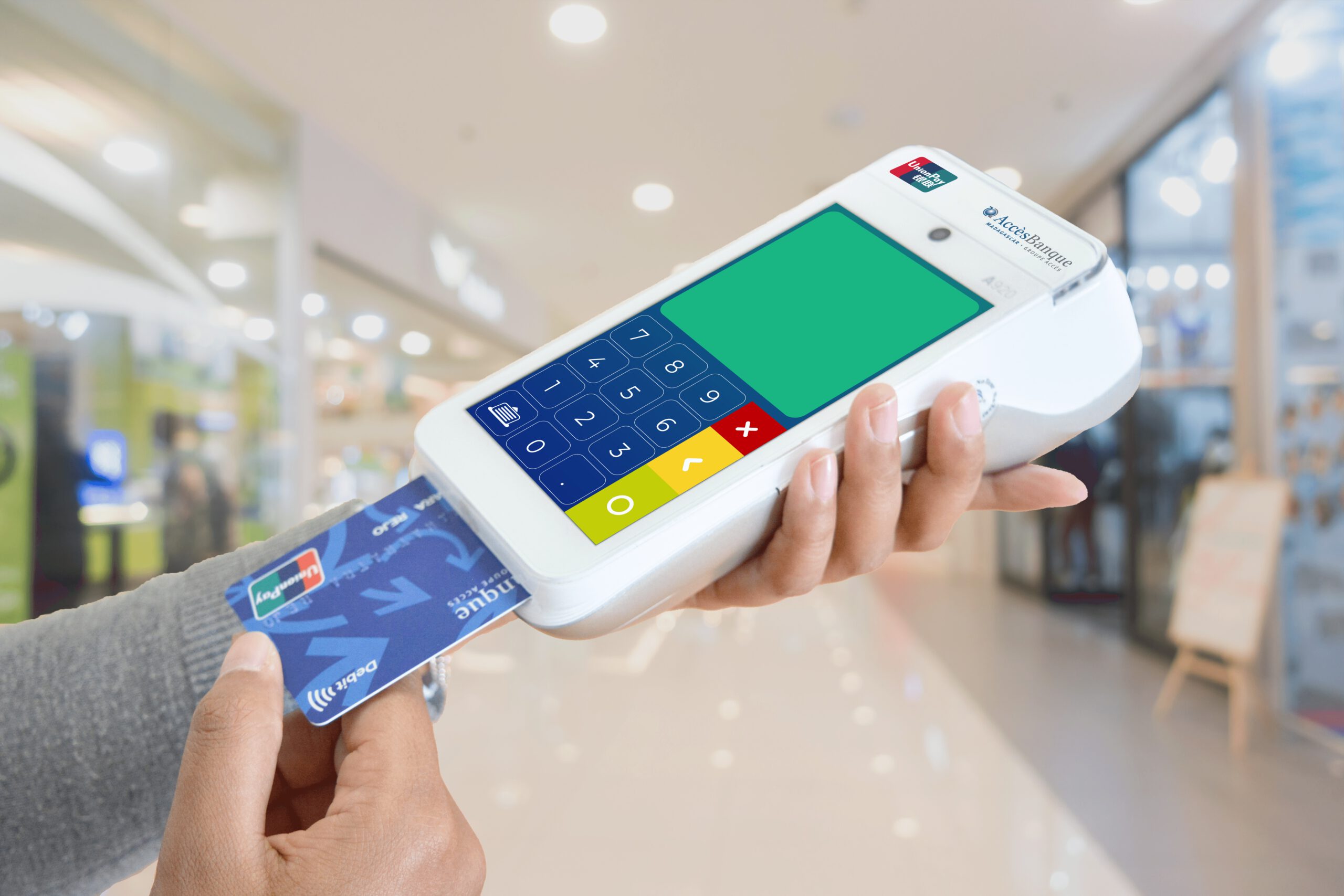 The UnionPay International (UPI) and AccèsBanque Madagascar (ABM) partnership concluded April 2019, resulted in ABM pioneering the first domestic UnionPay card issuance in Madagascar. The bank followed this major milestone up with another first for Africa, by being the first domestic acquiring institution to offer direct connected POS devices to the UnionPay network. The recent development will allow local merchants to accept UnionPay cards in various ways, including physical cards, contactless payments and QR code payments.
"This initiative will enable merchants in Madagascar to accept UnionPay cards in the most cost-effective manner, thereby increasing the footprint to meet ABM cardholders' growing demands for safe and smooth payment services via ultra-modern POS devices deployment," Mr. Mikhail Velichko explained, Managing Director of ABM.
"QR Code and contactless payment being safer alternatives have experienced unprecedented growth rates amid the Covid-19 pandemic," Mr. Luping Zhang said, "In answer to this, we at UPI are committed to offering safer and smoother payment experiences to our customers. The direct POS connected device solution chosen by ABM is certainly a very cost-efficient and quick market option for prospective acquirers".
The AccèsBanque acquiring system will contribute significantly to the market expansion and accessibility of UnionPay cardholders to the payments infrastructure, throughout the country, adding value to UnionPay's global acceptance network covering over 52 million merchants and 2.9 million ATMs across 179 countries and regions.
UnionPay International is a subsidiary of China UnionPay acting for the development and support of global businesses of the UnionPay. UnionPay International offers high quality of cross-border payment services, competitive and secured services to card owners worldwide and ensures convenient and swift local services to an increasing number of merchants and customers of UnionPay cards.
Today, with over 8.4 billion cards issued in 61 countries and regions, UnionPay serves the world's largest cardholder base. In Africa, UnionPay is present in 50 countries, and realised domestic issuance in 12 countries. Moreover, UnionPay has launched various innovative payment products in Africa in response to the worldwide digital transformation and financial inclusion.
AccèsBanque Madagascar, a commercial bank which has been established in Madagascar since 2006, belongs to an international group, the Access Group which brings together commercial banks and microfinance institutions in 10 countries and regions in the world, whose head office is in Berlin, Germany. Its mission consists of giving to micro, small and medium sized businesses as well as to their families and employees, accessible, responsible and diversified financial services which satisfy their respective needs.
Shared from: paymentsafrika.com/payment-news/card/first-for-accesbanque-madagascar-direct-connected-pos-devices-to-the-unionpay-network/