Access Interview: Ylvana Razafindrazaka, Head of Payment Innovation at AB Madagascar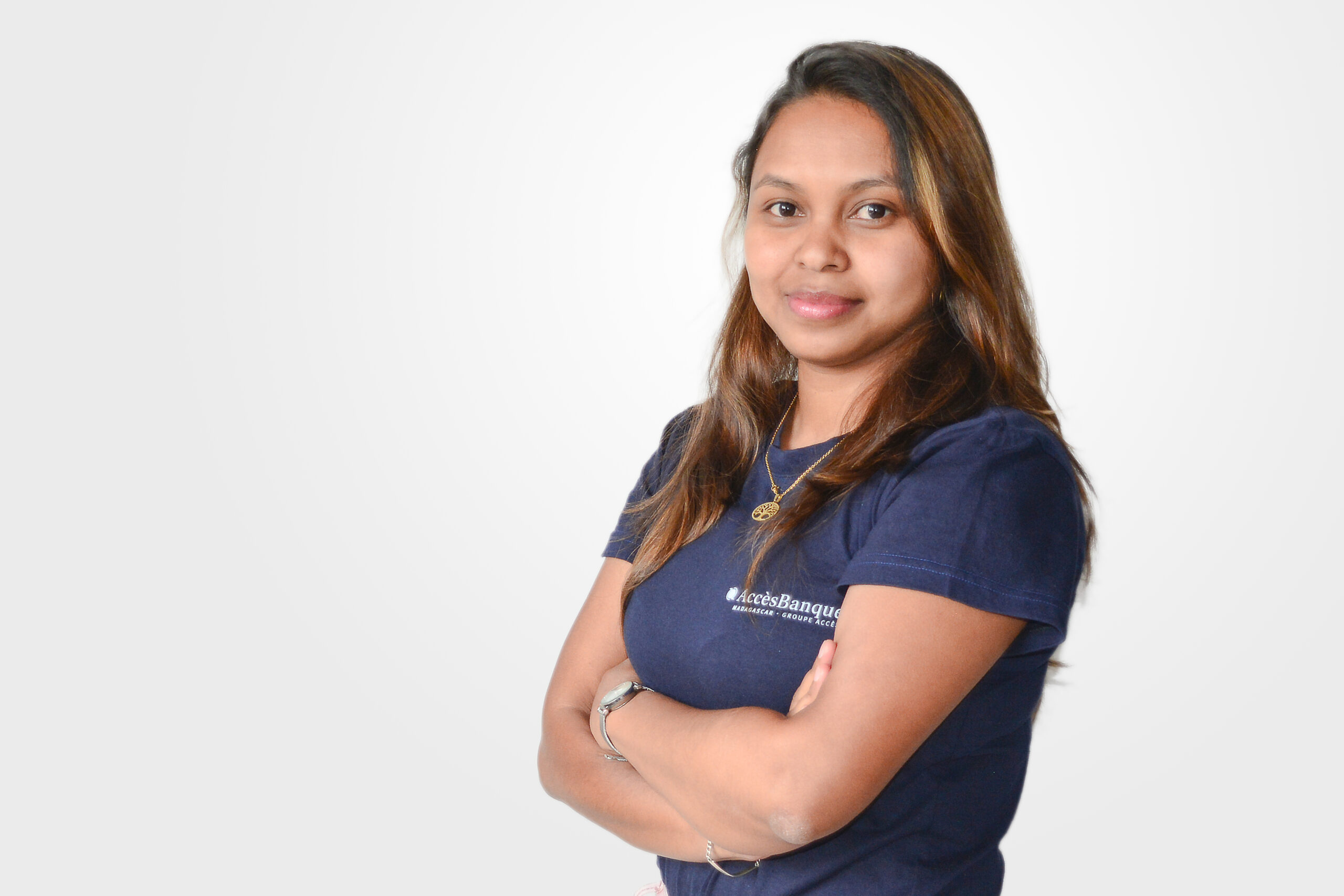 ---
By Ivana Mitrovic
Ylvana joined the Support for Big Clients department of AccesBanque Madagascar as a student in 2017. Soon, she was leading the team of Account Managers, supporting them in acquiring potential big clients. Next, she became the bank's Executive Assistant, Marketing Coordinator, and Head of Deposit, in charge of all account products. These different positions facilitated her professional growth and prepared her for the role she develops today – Head of Payment Innovation at AB Madagascar.  
Innovation is endless; time and again we can improve everything – we only need to be willing to do it.
Ylvana, tell us more about your beginnings at AccesBanque Madagascar. What motivated you in the first place to join our institution?
When I finished my studies, I was searching for a job and found that AccèsBanque was seeking a student. The things I noticed about the bank then were the dynamism of the people working there and that most of them were young. Honestly, I never expected to stay that long. Now, I'm the Head of Payment Innovation at the bank, one department in Business Development. With my team, we are in charge of digital services for clients, assisting them at any time in managing their accounts wherever they are. I'm proud of my team's and personal accomplishments and excited about the future.
As the Head of Payment Innovation, can you tell us more about the products you manage?
For now, we have MyAccès, a bot messenger available on Facebook and Viber. We were the first in Madagascar to introduce fully automated Messenger Banking on the market. Also, we have MyABM, our Internet Banking, which is more for legal entities and customers who are not friendly with social media. Soon we'll have another new channel to improve customer journey and their digital transactions.
These services aim first to help customers accede to their account when they need it without going to the branch and educate them about digital, which we can't avoid nowadays.
What are your team's most prominent challenges while implementing new digital products in the market?
The big challenge we faced was getting customers who constantly use the services. It's primarily because of clients' trust and behaviour. Most of them are not comfortable yet with digital and still prefer the traditional way of banking. They may subscribe and listen to the offer but return to the branch for transactions.
We are now working on changing this culture and getting their trust fully into digital.
We also try to have different channels to target all types of our customers.
The big goal is that clients will use digital in their daily life for banking services, especially for payment transactions.
What I can say is that innovation is endless; time and again, we can improve everything – we only need to be willing to do it. As we can see, the world is moving, and the bank is too. It may be step by step, but we can be proud of what we have done in a few years, especially on digitalisation.
How do you ensure your products are what the clients need? Is there a process you follow to collect customers' feedback and react to it?
We always put clients first and consider them in every feature or improvement we implement – what will impact them, directly or indirectly. Their needs and thoughts are essential for us and are the key source of innovation we are doing. We organise focus groups to ask them what they want as digital services and also ask for their feedback to ensure that the existing features respond to their needs or how we can improve them.
For example, our customers don't want to pay any extra fees for an internet connection. As Facebook is the most accessible social media here, we allow our clients to manage their accounts through it.
We can see your capacity-building testimony in the latest AccessHolding movie. Tell us more about the bank's commitment to investing in young people in Madagascar. Would you consider the bank a good place to develop your career and grow professionally? Why do you feel that way?
I can't be more than thankful to the bank for all the investment done to the staff never to stop growing and learning. There are many training and opportunity given to employees to develop soft and hard skills as well.
The management style is very supportive: we are allowed to fail to learn. We need to test, try and learn from mistakes. This spirit makes me, and I'm sure I'm not the only one, motivated to do something new and better and go out of my comfort zone.
What lessons have you learnt that are worth sharing with our audience, and what has made you who you are today?
First, proactivity is one of the attitudes that we should always have whatever we do, not only on the professional side but also in our personal life. Once we have it, we are open to learning something new and increasing our interest in improving existing things.
We may not know everything, but the willingness to discover helps us to go far.
Also, we can never succeed if we work alone; teamwork is the best 😊.
And last but not least,
…failure shouldn't be a source of demotivation. It is important to admit that sometimes it doesn't work as planned and review what went wrong to do it better the next time.