Access Interview: Vladimir Bousrez, Programme and Technical Assistance Manager at AB Bank Zambia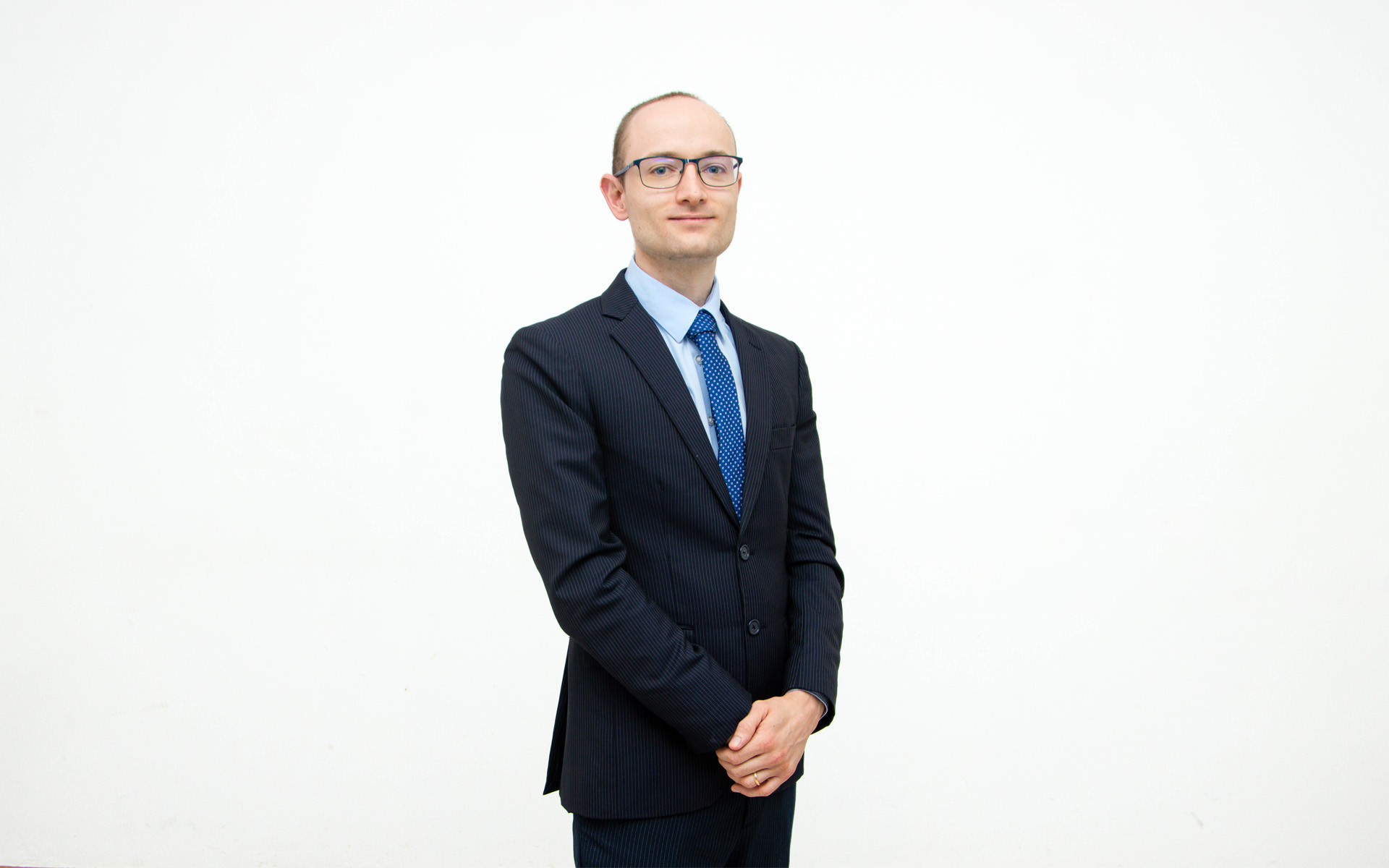 ---
By Ivana Mitrovic
Vladimir joined AB Bank Zambia as an AccessHolding trainee in 2016 to learn about the Bank operations and work on financial controls, budgeting and business planning missions. In 2019, after working on branch coordination and risk management, he took over the Project Management Office (PMO) and has held this position since.
We first ensure that every new project fits in the roadmap and will have measurable business-related KPIs to monitor after go-live. This keeps the project team focused on the business value.
In the last few years, AB Bank has improved internal efficiencies by digitalising its processes and enhanced its customer focus by introducing new digital channels and services. PMO was and still is, at the centre of this process, providing assistance and governance of the portfolio. Tell us more about the development of the PMO department and its current maturity level?
PMO started very strongly with the support of the Holding and the full backing of the management as a platform to approve projects, implement best project management standards and monitor project delivery. As the project teams have gained experience and skills, we have increasingly ensured knowledge sharing between the teams to identify common best practices and strengthen project management skills. Every project manager is trained on project management standards in AB Bank and on the best practices. In addition, we have a project management community of practice where project managers share their experiences, lessons learnt, and standards are discussed. Now that the project teams are strongly empowered, the PMO is developing a more strategic role of initiatives prioritisation and monitoring the project's business value.
Focusing on business value might be challenging, considering many internal and external stakeholders. What would you identify as the main issues you are facing daily, and how do you manage to mitigate risky situations?
Daily, we ensure that the standards are implemented, which requires exchanges with project managers to address potential gaps as early as possible. We also look at all the initiatives being led to make sure they fit into PMO standards. We have a lot of exchange on what should be led as a project and have elaborated a rating based on the degree of innovation, risk and cross-departmental work involved as well as the budget required for each initiative.
Regarding business value and stakeholder management, we first ensure that every new project fits in the roadmap and will have measurable business-related KPIs to monitor after go-live. This keeps the project team focused on the business value. We also emphasise risk management by involving all stakeholders as early as possible and implementing tools such as risk assessment. In some projects, such as Online Banking, Information Security was part of the project team to ensure fluid communication. We also have documented learnings from more than 40 projects! That helps with guidance. Eventually, we always recommend delivering a Minimum Viable Product (MVP) to build learnings on the solution and business benefits. For example, the first functionality of the mobile wallet eTumba in 2019 was to send and receive money with our core banking system, which was not so useful at the moment and proved very useful in deciding the subsequent iterations and in delivering successfully all the services available today.
As a bank committed to providing affordable services 24h to everyone in the Zambian market, your focus is also on financial inclusion projects. How do you see digitalisation contributing to financial inclusion in Zambia, and are any projects in your portfolio directly connected to this topic?
According to the Finscope 20201 report of the Bank of Zambia, only 54.8% of adults in rural areas are financially included, compared to 83.8% in urban areas. Therefore, the key to improving financial inclusion is to reach rural areas, which for us also means reaching a new untapped market. To achieve this, we have adopted a "phygital" approach. On the one hand, we are developing digital financial services on our mobile wallet eTumba, which is available everywhere in Zambia at any time via USSD or app, and tailored to the needs of entrepreneurs, communities and women in rural areas. For example, the eTumba team has done very promising work with Yaka Savings and digital loans. On the other hand, we have understood that physical presence and customer education are key to onboarding rural clients with low financial literacy. We rely on a light physical presence in remote areas with our satellites, eTumba savings buses and lead customer education campaigns in the communities, such as the Empower Her training. For the next steps, we want to partner with rural actors, such as agro cooperatives, who are trusted on the ground and can help promote financial inclusion. Our partnership with Community Markets for Conservation (Comaco) is an excellent example of a win-win agreement that can financially include thousands of small-scale farmers..
Do you consider PMO in AB Bank Zambia a forward-looking strategic partner to the business that contributes to the bank's transformation and takes accountability for delivering business value?
Yes, first, we work together with business to support the roadmap definition and prioritise the projects. In AB Bank, management defines a vision, such as our vision 2023, and we use this to agree on criteria to prioritise new projects. Then, at project initiation and go to market, we cooperate with business owners to define smart KPIs related to business impact, which are measured after project closure via a post-project committee. This is used by the Global Steering Committee (SteCo) to decide the next steps: should we adjust the product? Market it further? Stop it?
If you compare the situation in the bank when you joined seven years ago and today, what would be the most significant changes? What, in your opinion, contributed to that shift?
When I joined, the bank was fully paper-based, and digitalisation seemed far away. Today, you can bank everywhere in the country anytime with the mobile wallet and online banking! We are now discussing how to promote synergies between our digital platforms when we only had physical channels seven years ago.
The main contributions to the success have been, first, the clear vision set by management which has decisively contributed to aligning the perspectives of stakeholders and motivating the teams. Then, the same motivated teams have been empowered and have proved able to lead the projects autonomously and launch their initiatives upon SteCo approval, which has catalysed change.
This has been supported by the strong C-level sponsors we have in AB Bank who take ownership of their projects' implementation and success. Eventually, our focus on KPIs monitoring ensures the creation of a feedback loop which constantly leads to new ideas on how to serve better customers and reach the rural population.
Of course, the initial support from the Holding in launching the PMO and initiating the first digital projects really helped launch the journey on a solid basis.
Let me also point out the support of partners such as Mastercard Foundation, EIB, Proparco, KfW and GIZ, CDC, which has played a critical role in helping the bank develop products tailored to the needs of the rural population.
If you were to share a few personal lessons learned, what would those be?
There is one sentence from the Lean start-up of Eric Ries, "if we build something that nobody wants, it does not matter much if we do it on time and on budget", which has really pushed us to establish and monitor KPIs to create a feedback loop. Just keep in mind that you can also build something that nobody wants and do this above budget, which does not help.
Keeping collecting feedback is critical to improving project management standards.
Celebrating the work of project managers, via a celebration allowance, for example, really helps motivate the teams, build team spirit and create ownership.