Access Interview: Tunu Lwoga, Chief Risk Officer at Access Microfinance Bank Tanzania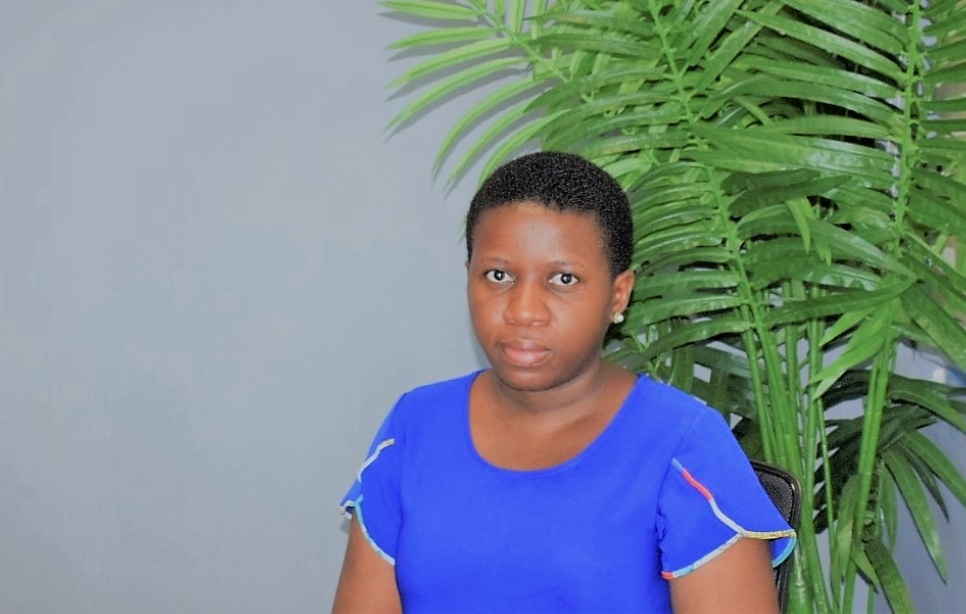 By Ivana Mitrovic
Tunu Lwoga has been the Chief Risk Officer and member of the Management Team at Access Microfinance Bank Tanzania (AMBT) since 2019. She has a Master of Business Administration specializing in Corporate Management from Mzumbe University and a Bachelor's Degree in Business Administration from the College of Business Education. Before joining AMBT, she held various managerial and leadership roles at Letshego Holdings Limited and Letshego Banks as Group Risk and Compliance Manager for East and West Africa and Chief Risk Officer, respectively. Tunu is a Certified Expert in Risk Management by Frankfurt School of Finance and Management.
Anyone can be a leader, but it takes more to be a good leader to yourself and the team you have.
Tunu, you had joint the Access Microfinance Bank Tanzania (AMBT) four years ago as Chief Risk Officer. Can you tell us more about your previous experience and how it led to this position?
My career began with another Banking group where I started as a teller. I gained sufficient experience working in various positions in the Branch before joining a Head office team as Branch supervisor, overseeing branches and ensuring the controls are in place. Next, I was promoted to the position of Risk Officer and worked on the bank's risk function establishment. That itself has been an outstanding achievement, so I advanced to the place of Chief Risk Officer and went to Rwanda to set the risk function, recruit and train the team, and set the policies and procedures. Next, my career led me to Botswana, where I led the team in establishing MSE products. These experiences have given me the chance and confidence to join Access Microfinance Bank Tanzania and lead a Unit of 45 employees, which belong to the Recovery units of Call Centre and Branches, and departments of Risk, Compliance and Information Security.
Since joining the bank, you have been working on streamlining processes and enhancing the risk and compliance practices. Tell us more about your endeavours in previous years and the results you have achieved?
As a team responsible for managing the bank's risk, we have worked a lot in the last few years. The main achievements include streamlining the various processes in the bank and setting a zero tolerance practice in terms of compliance. When I joined, I had introduced the credit risk function. I took a Recovery Unit and Information Security Unit to be part of the Risk Department. We had reviewed and enhanced processes, procedures, and policies to align them to follow the bank and regulatory compliance rules. We managed to make the recovery function change the focus and become more efficient in collecting. We are a great team, and I am content with our progress so far.
You are one of the AccessCampus alumni scheduled to graduate this year. What can you tell us about your experience with the programme and how it influences your leadership?
Yes, I will graduate this year from the AccessCampus programme. The programme has largely influenced my leadership style, especially after receiving training on leadership, coaching and change management.
Speaking of leadership, how does it feel to be a female leader in Tanzania? What were the most challenging impediments you had to remove so far on your way towards success? What helped you on your journey?
I am very proud to be amongst young female leaders in Tanzania and the only female member of the Management team of the Access Microfinance Bank Tanzania.
Let me share some of the most challenging impediments I have had to remove until now. First, I had to overcome the fear of being ignored since I am a young woman in leadership leading most people above my age. Second, I had to stop doubting the people I led and started to trust the team. I mentored them to be able to deliver what the bank needed. I am very proud I worked with the team I inherited and managed to change their mindset, including the bahavioural culture – to work as a team and deliver bank goals.
What would be the piece of advice you would like to offer to the young professionals about success and leadership? From this perspective, what do you think made you the person you are today?
Being a leader requires believing in yourself – being strong when everything seems wrong. Anyone can be a leader, but it takes more to be a good leader to yourself and the team you have: invest your time in people you lead, listen to them, ask questions, give them a chance to share their ideas and solutions and let them be part of the changes or initiatives.
Thinking of what contributed and made me the person I am today, I have to say hard work and being self-disciplined.