Access Interview: Roberto Randrianarison, CEO of Access Bank Liberia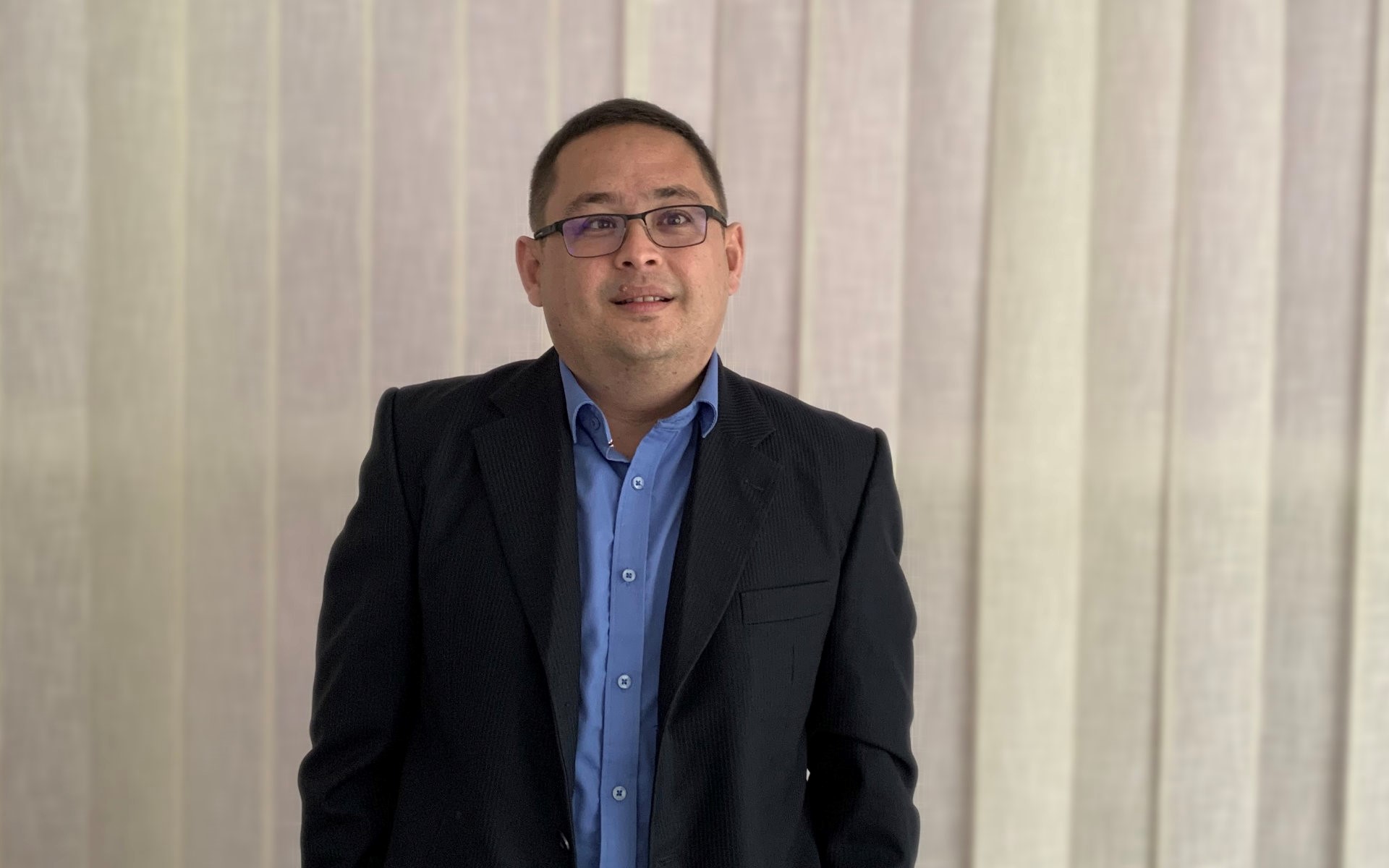 ---
By Ivana Mitrovic
As a holder of an agronomy degree, a Master's in management, and several professional certificates in banking, project management, SME and risk management, Roberto started his career in 2005 and since then has almost exclusively worked in the microfinance and banking sector. He started his career in Madagascar and then worked in West and East Africa. He joined AccessHolding in 2015 as Senior Banking Advisor, worked in Rwanda as CBO, and then, since 2021, as CEO in Liberia.
Roberto, let us start this interview by introducing Access Bank Liberia, the institution you took over last year. Could you please tell us more about its results, market position and employees?
AccessBank Liberia (ABL) started its operation in 2009 and has been the leader in the Microfinance sector in the country since then. As of today, ABL has eight branches and 400+ staff. The outstanding portfolio is close to USD 17M with 13,000+ borrowers and a deposits portfolio of USD 21M+ with more than 27,000 active clients.
Our staff is our main strength – they have brought and continue to bring the dynamism and commitment which enabled ABL to remain the leader of its market despite a challenging environment and a series of external shocks (Ebola, UN exit, Covid 19).
Global economy is facing a difficult period: we witness the inflation rate rising while geopolitical and natural disruptions to business are growing. What are the consequences for the Liberian economy, do you expect significant troubles, and how do you plan to mitigate adverse effects if it comes to this?
Liberia is part of the Global Economy and is facing similar challenges. Inflation is rising, and its impact is felt across the economy. Unfortunately, the situation is not expected to improve in the short term while the risk of shortage of some essential goods is likely. We will do all possible to minimize the negative impact of the current situation on our staff.
Liberia, as well as ABL, have shown their capacity for resilience throughout the years. We will continue providing financial support to our clients to make our products and services more convenient and affordable. This will be done through increased efficiency and a progressive digitization/automation of our processes.
We also plan to invest in solar energies for the institution's own use and provide financial solutions to develop solar energy in the country as our small contribution to the fight against global warming.
Working in a constantly changing environment requires that institutions adjust fast by introducing new products and ways of approaching customers. Tell us more about Liberia as a market and what AccessBank Liberia is doing to improve its market position and cope with the changes?
The Liberian market has indeed grown and continues to evolve rapidly. Clients are more demanding in terms of quality of service, accessibility, and value for money.
ABL has worked hard to overhaul its lending methodology to ensure significant internal efficiency gains and drastically improve the quality of the services delivered to our clients.
Implementing the scoring engine, the field application for Loan Officers and the centralization of loan decisions have led to tremendous gains in productivity. Average monthly LO disbursement is now consistently above 16, and the top performers are between 25-30.
Nearly 40% of loans are delivered through scoring, while new loans are processed mainly within less than three days, meaning much easier and faster access to loans for our clients. And for micro, which represents 95%+ of our loans in numbers, this is done without taking any hard collaterals.
And all of this is done while keeping the quality under control despite the challenging environment.
But much more is still to come to improve the efficiency further and better serve our clients.
Financial inclusion is one of the main goals for Access Bank Liberia. What are the projects and actions you have already completed with this scope? Is there something you are planning for the future?
ABL has always been the leader in financial inclusion by delivering microloans to MSMEs and providing accounts, deposits and payment services to the financially underserved.
Push&Pull, launched with MNOs, has already enabled clients to transact more conveniently, but more needs to be done to increase the Bank's outreach further: more branches will be built in the upcountry whenever it is sustainable, an agency banking network will be set up to serve areas where branch opening would not be viable, and digital channels ( social media chatbot, app…) will be developed to reach everyone wherever they are.
Opening those channels will be combined with developing more customized products and services to help our clients with all their financial needs: business and income generation as a primary focus and savings, education, mortgage, and insurance.
You have an impressive international career. Could you please tell us more about your business journey through the African continent? Which experience was the one you have learnt most from?
I have worked in several African countries, starting from my home country in Madagascar, where I started as a Loan Officer. After being Branch Manager in one of the leading institutions, I moved to Ivory Coast, where I helped to start a new institution from scratch. I worked there for nearly six years before joining AH at the end of 2015. My first mission was with AccessBank Liberia in early 2016, then I joined AB Rwanda as a Credit Manager and then Chief Business Officer. I stayed in Rwanda for five years until joining ABL again as a consultant and CEO.
I have learnt a lot during this journey, from the good days and probably even more from the not-too-good ones. In this regard, my stay in Rwanda probably had the most impact. There I understood the methodology and principles I had followed since the start of my career in microfinance didn't work that well anymore. Profound changes needed to be done to deal and cope with smaller markets and margins, stricter regulations, more demanding clients, and stronger competition from both, traditional players and new digital players.
Those profound changes are now progressively implemented in Liberia and hopefully contribute to its renewed success.
Could you share with us what motivates you and what you as a leader consider to be the most crucial responsibilities and tasks for one leader?
I am mainly motivated by the impact I am contributing to the institution, the staff, the clients and, more generally, society. I am doing my best to ensure this impact is positive and sustainable. Nothing is more satisfying for me than seeing the institution I worked for or the people I worked with thrive sustainably even after I leave. That would mean that I have done my job well.
I believe the crucial responsibility of a leader is to ensure that what has been built will survive its builder. And I think that the best way to achieve this is to invest in people and empower them.