Access Interview: Muze Syachaba, CBO at AB Bank Zambia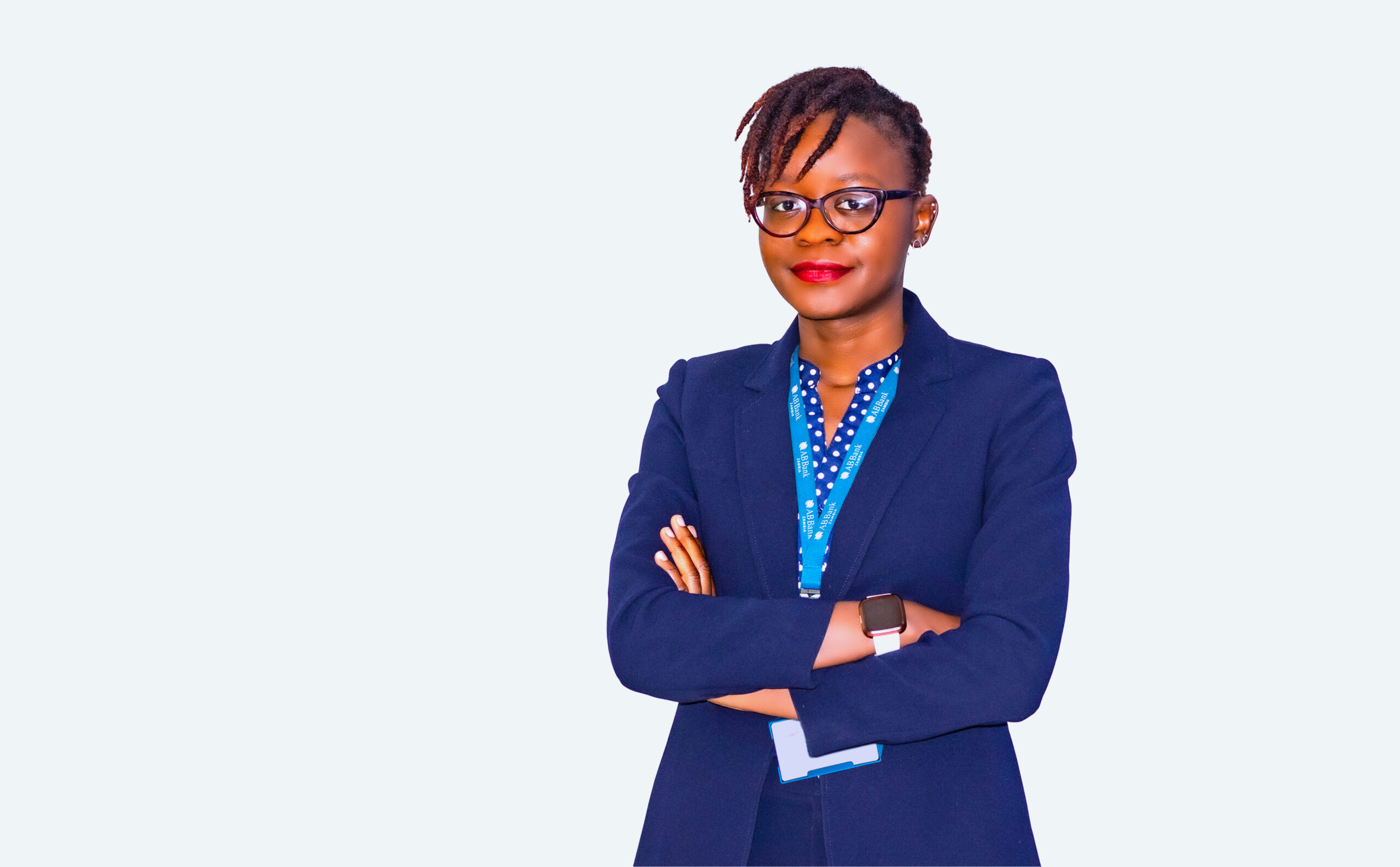 By Ivana Mitrovic
Muze Syachaba is the Chief Business Officer of AB Bank Zambia. She is a seasoned banking professional with more than ten years of experience, specialising in microfinance and agri-finance.
She is passionate about financial inclusion among MSMEs, low-income households and small scale farmers in Zambia. Among her notable achievements is being part of the pioneer team that established AB Bank Zambia, where she has held several positions. She holds a Master of Business Administration Degree from the University of Zambia and a Postgraduate Diploma in Leadership program by MIT Executive Education, Columbia Business School Executive Educations and Tuck Executive Education
One of our core values is to provide simple, responsive and affordable service to the unbanked. The introduction of our e-wallet three years ago has opened up endless possibilities.
AB Bank Zambia went through a complete transformation in the last few years: from being the brick and mortar only institution to being a fully digital and modern organization. How does it feel to be responsible for the core business of such an extraordinary organization?
It has been so so surreal! I am very proud of the bank's strides over the last years; for me, the story is very personal as I joined the bank when this digitization journey was unimaginable! We now have our own e-wallet and online banking, we are integrated with all the Mobile Network Operators in the country, we have a Contact Centre, and the public has access to their accounts/money and us 24/7!
Please share something about your start in the bank and your development path. Additionally, what do you think made you the person you are today?
I joined the bank in 2011 as Loan Officer. My knowledge of microfinance was very limited, and I focused more on learning as much as I could. I have occupied several positions in the bank, and I must say, learning something new always remain the best part – especially with the bank evolving so much over time and so many people joining the bank. I have also been privileged enough to have supervisors that believed in me and supported me.
What makes me the person I am today? Little bits from everywhere: from my family, I learn the value of discipline; from my colleagues, who I interact with on a day to day basis, I learn to be open and to practice patience (lol!); from my interaction with colleagues from the branches I learn that every person has a story to tell and from clients I learn perseverance. The list is long!
Recently, AB Bank started a challenging project of loan cycle digitalization. Can you tell us more about that project and the expected benefits for the bank?
So far, the loan application opening has been digitized, and we are in the process of digitizing the complete loan cycle. Our end goal is to make loan processing efficient through faster processing time, cut down on paper, have precise locations of clients via GPS, and use data collected to make decisions on loan processing. With this, we will additionally increase productivity per business officer.
What makes AB Bank unique in the Zambian market?
We are the only bank in the country with a primary focus on Micro, Small and Medium-Sized Enterprises and the low-income population. This sets us apart from other commercial banks that mainly focus on the middle class and corporates. The bank also has a 500 strong staff force, mostly joining the bank straight from university with limited work experience! AB Bank can boast of contributing to addressing levels of unemployment in the country.
The AB Bank has opened new locations and developed various partnerships countrywide with the ultimate goal to provide affordable financial services to all the people in Zambia and contribute as much as possible to financial inclusion. Can you shed some light on this and give more details about the future?
One of our core values is to provide simple, responsive and affordable service to the unbanked. The introduction of our e-wallet (eTumba) three years ago has opened up endless possibilities. Clients can now perform transactions away from the bank i.e deposits/withdrawals, pay bills, transfer to other banks etc.
The future offers endless possibilities with the eTumba as we can reach a multitude of people in the country (through partnerships), which was not the case before.
Would you like to share a few most valuable lessons you have learned so far in your career?
My most valuable lessons are that I have to constantly remind myself that there is always something to learn in a given situation. I have learnt to put my best foot forward and remember that I always need the people around me.
I would also like to get out of the whirlwind every so often and celebrate little wins.