Access Interview: Mikhail Velichko, CEO of AccèsBanque Madagascar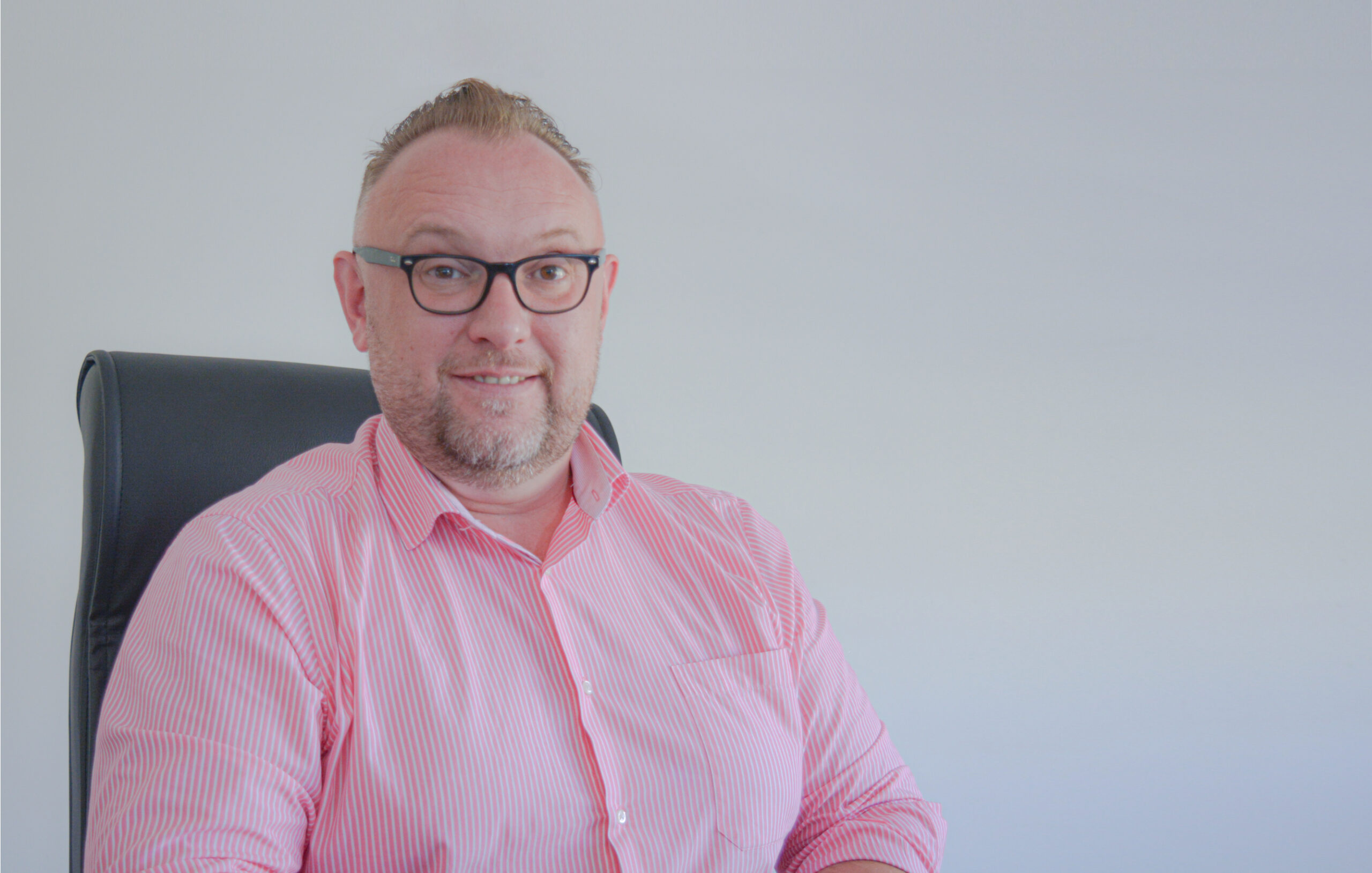 By Ivana Mitrovic
Mikhail Velichko has been the CEO of AccèsBanque Madagascar since 2016. He is leading the digital transformation of the Bank and business development. Under his management, the Bank experienced over 100% growth in business size and over 300% growth in profitability. Mikhail has 20 years of experience in banking, including ten years of experience in Africa.
It was a long journey of trials and errors that continues, and I am happy we have the right people around who share the same vision and are motivated to create new value for our customers.
AccèsBanque Madagascar is the most mature organisation in AccessGroup: this October, you will mark 15 years since inception. How would you describe the journey, and what would be, in your opinion, the main milestones?
We are indeed, in terms of age, the oldest in Africa, and probably in terms of business model and maturity, we are the most developed. In the beginning, we were a typical microfinance bank; our main focus was the number of loans disbursed and how to increase loan officer's productivity. Then we on embarked on the journey of innovations and kicked off with the project of Agency Banking. It took us almost two years to finish this project and go to the market. That made me think about how we can make things move faster?
First, we have realised that business development is not possible within the framework of the business function. Credit Department or Banking Operations Department cannot innovate. They are very busy with their daily operations and tasks, extremely loyal to their previously taken decisions, and not open to changes. So we understood that business development is a function, and this can mark our first milestone. Next, we have started with building the Innovation Department. In the beginning, there were three people, and we thought that was enough, but it wasn't.
Additionally, when starting with the business development department, we faced difficulties finding available professional expertise in the market. To solve that, we opted to recruit ambitious young people with potential and developed capacities internally within the institution using AccessCampus and other training programs. We made the right choice of people who started slowly but surely to build up, developing further the vision we have given them and making their perspectives broader. We continue building capacity and improving, and I think we have gone far away already.
When we looked at our roadmap at that time, we saw that most products were digital. It requires investments, time, and effort to build IT development capacities on your own, so the natural choice was to employ external vendors and buy solutions, as is the typical approach of many microfinance banks. But then, unfortunately, what you get is rarely the best fit for your organisation. And here we come to the second milestone – understanding that we had to go with our own IT development department and decision to build it. We have faced the same issue as before: IT dev professional capacities were scarce on the Malagasy market. Luckily, we have found people who can write good code, train and mentor other developers, and challenge them.
We reached the third milestone when we realised that the key to success is reviewing our choices often and prioritising projects with a short time to market. We could not rely on decisions taken two years ago that were good for that time and in that context. The market changes, and we cannot afford our product to be obsolete at launching. To avoid this, we prioritise those ideas we can have quickly or relatively quickly to the market – done is better than perfect. With a short time to market, we can test the market sooner and see if the clients respond to the product or not. If the market reacts well, we develop further the product. If not, we stop the effort.
It was a long journey of trials and errors that continues, and I am happy we have the right people around who share the same vision and are motivated to create new value for our customers.
It was a difficult period for the Bank due to limitations the COVID-19 outbreak enforced on businesses worldwide. How has it affected doing business in Madagascar, and importantly what was the Bank's response?
Having a previous experience with the crisis in 2008 and how it developed helped a lot when managing this crisis. It is all about the change of perspectives: in "normal" situations, people think in the long term, in the context of crisis, COV-19 or mortgage crisis of 2008, the horizon of planning is changing from long to short term. During the crisis, we combined both: we decided the crisis is also an opportunity, and as long as we can, we will continue with the innovations. We continued with employing software developers and were one of few institutions still recruiting during that time. We kept all the personnel of the Business Development function in place and used the time with them during the crisis to redesign our business model.
How would you describe the Bank's current market position? How do you see your contribution to financial inclusion in Madagascar?
We are the challenger now in the market. We are the ones that are challenging the others. Our competitors are speaking about us and constantly poaching our staff. They are looking at what we are doing and trying to replicate it. Without bragging too much about ourselves, I can say we are the most dynamic in the sense of innovations and bringing changes. In the past three years, we introduced online account opening as the first Bank to do so. We have Agency Banking, we are the first Bank who started issuing UnionPay and Master Cards here, soon we will be joining Visa, and with that, we will be the first Bank to administer all three cards to the market. We are building ATM and POS networks and bringing the first Android POS to the market. We are planning QR codes for the following year. We are the first and only Bank that launched Chatbot messenger, and now we have Internet banking.
As we can see, AccèsBanque is the leader in digital transformation in Madagascar. Can you tell us more about the digital projects that brought you closer to the customers and improved internal efficiencies?
Our Innovation Department focus is threefold. The first one is Payments Innovations, and I honestly think that the future of banking is in payments. There is a big market in Africa for payments, and we need to step in in this market soon. The second is Credit Innovations. We are the first bank in the market that launched credit cards, and until now, the only bank that offers credit cards as a product. Secondly, we have now credit analysis done with the Chatbot. In my opinion, the current trend in microfinance of tablet-based assessment didn't bring any genuine improvements in terms of loan processing and quality of service. We can answer a client in two hours with our Chatbot analysis, a considerable efficiency improvement. The third focus is on Operational Innovations. This department works on the progress of our internal process. For us, customer care is critical, so each complaint is stored electronically and analysed. All the customer inquiries or reclamations received by any existing channels are kept and taken care of following the carefully designed process. We also have an automatic reconciliation tool and electronic procurement system. Still, we do not promote those too much even though they are important for the back office to follow up with the digitalisation of the institution. In the beginning, there were not so many proposals for improving operations, but now this department has more demands than the other two departments.
How will you celebrate AccèsBanque' s 15th birthday? Will be there some special events or activities for your employees and your clients?
We have launched a new project called "AccèsBanque got talent", inviting our employees to prepare a short video showing their talents. We have received 42 videos engaging 150 people, which is impressive considering we have around 700 employees. We are selecting finalists, and we are going to do a show. Apart from celebrating the 15th anniversary, the goal was to motivate the people after a challenging period and give them some positive outlook and emotions. Last two years, we have all worked hard, and the people are stressed and tired, so they need some good vibrations and positive developments.
Which skills help you stay on the right track as CEO in times of high uncertainty and ambiguity? Can you share with us some rules you apply in your daily job as a CEO to adjust to a complex environment such as Madagascar?
Constantly challenge yourself and do not fall in love with your decisions.
Question yourself if what you are doing is the right thing.
Be aware that the environment changes every day; it is almost like driving a car: you have to watch 360 degrees almost permanently since the situation on the road is changing every second.
The earlier you accept that nothing is a constant in life, the better.
Have a vision: mine is to make the Bank number one in the market.
Know the market: Madagascar is unique, it is a mixture of African and Asian cultures, reflecting on the market, and it is still on a pretty basic development level. We have a population of 27 million, and the total number of clients of all banks is 1,5 million. The question is how to bring them to use financial services, and more importantly, why are they reluctant to use the banking services. Is it because they do not need them or don't know how to use them?
Always test your decisions with the market and if it doesn't respond, change it, try the other idea that will be more successful with the clients. Messenger banking was the idea I initially didn't believe in, but now it is one of our best services.
What would be the most important lessons you have learnt worth sharing with the others?
Stay a child, stay flexible and keep your eyes open. Ask yourself daily what are you doing and why? Avoid the routine: the enemy of innovations is a routine. Ask yourself where I want to be tomorrow. Find the right questions to ask yourself since asking the right questions opens new perspectives and allows you to see the things you didn't see before.