Access Interview: Maxine McKenzie-Kellie, Head of People Partnerships at AccessHolding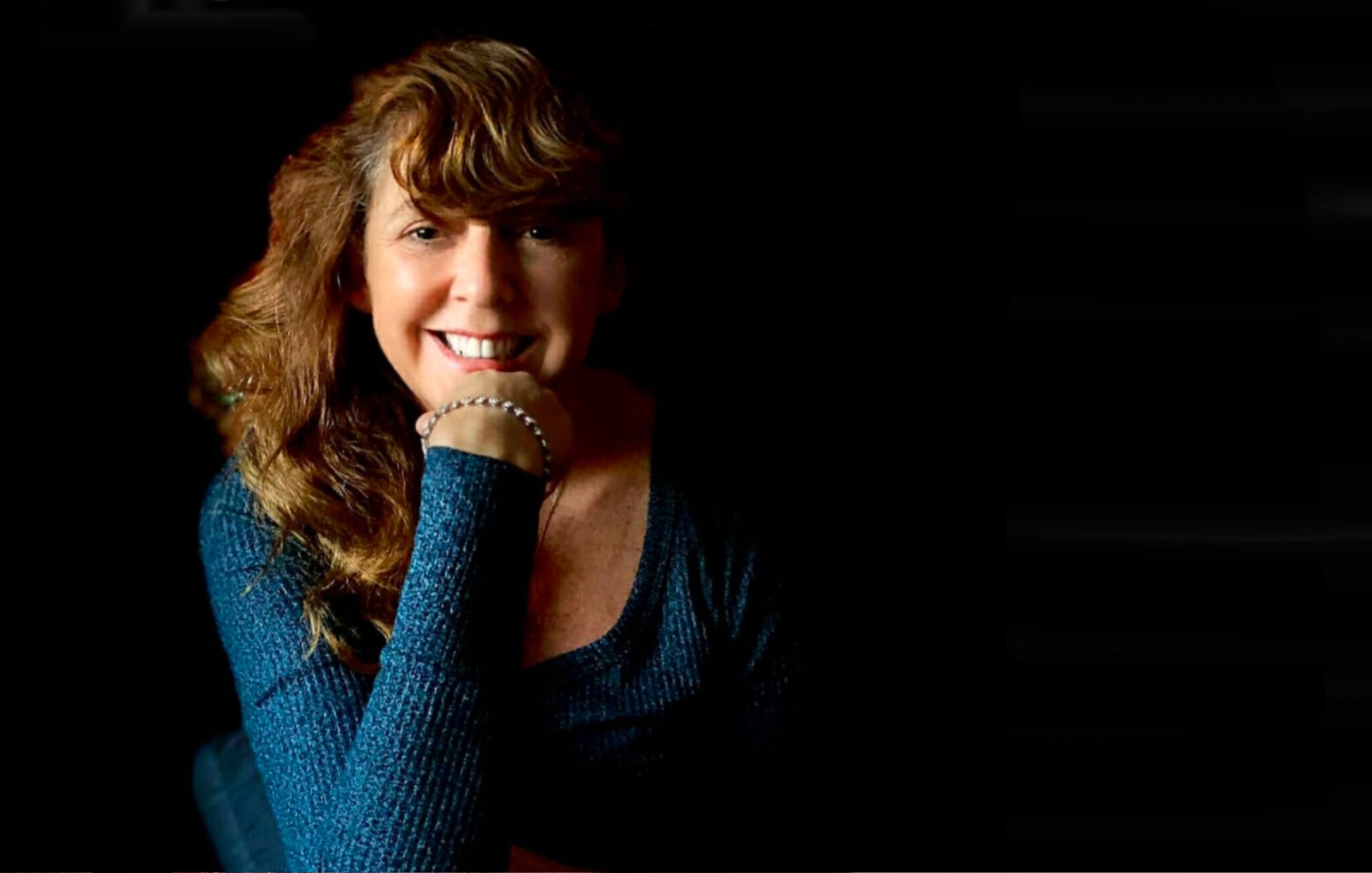 By Ivana Mitrovic
Maxine McKenzie-Kellie is the Head of the People Partnerships Department at AccessHolding. She spent 13 years of her professional life working in South Africa and East Africa. Her background in emerging economies working in human resources, specifically; employment equity, broad based black economic empowerment, skills development, capacity building and diversity; led her to join LFS in 2017 as a consultant in Learning and Development. In 2019 Maxine headed up the merging of AH HR and Group HR into what we call today, People Partnerships.
We Engage People, Empower Talent, and Drive Change to Ensure the Strategic Success of the Access Group.
Maxine, more than two years ago, you took over the Human Resources department, first in AH, then group wide, and started the new trend in AH with the People Partnerships concept. At the beginning, can you please clarify the concept of People Partnerships and changes that it brought?
"What is in a name….?" For me, it was the starting point for the strategy and vision of People Partnerships. Human Resources has moved beyond payroll and general employee administration management; and when the merging of the two HR departments happened it was time to formalise and establish HR best practices. Not to say there was not good things happening within the two departments, but it gave me an opportunity to align HR practices within HO and the network, which in turn created efficiencies, and economies of scale for both.
People Partnerships was founded on the principle/vision that "We Engage People, Empower Talent, and Drive Change to Ensure the Strategic Success of the Access Group." This can only happen when you build strong partnerships with management, key stakeholders and, of course, clients…our employees! Then you need expertise to achieve the vision… This is where the Centre of Expertise Model was implemented (this was not my brainchild; this is a well establish model developed by David Ulrich). We centralised expertise in the department and developed the HR Business Partner (HRBP) profile, which focused expert support and resources for our network banks. HRBPs work closely with bank management and HR counterparts – HRBPs assist in areas of job grading, salary alignment, succession planning, performance management, and employment engagement. These key HR strategies support the business objectives, and drive performance.
Let us now reflect on 2020 and the impact COVID-19 had and unfortunately still has on the workforce in Berlin HQ and AccessGroup. What has been the focus of People Partnerships until now? What has the People Partnerships department managed to achieve despite all the impediments you have faced?
The COVID-19 Pandemic presented many challenges for People Partnerships. Our primary concern was the health and safety of our workforce, at both HO and in our network banks. We focused on early awareness of COVID-19 hygiene and social distancing measures, along with developing HR contingency plans for our banks which incorporated levels of escalation depending upon local government restrictions and lockdowns. Working closely with our HR counterparts, we were able to guide them in staff rotation planning, communication channels, remote working procedures, job mitigation measures… so really it came down to two things, keep our employees healthy and protect jobs.
With crisis comes opportunity and I can only describe 2020 as a transformative year for People Partnerships. 2020 became a year of innovation, and thinking outside of the box… We always had the technology to innovate, what we maybe didn't have was the will or impetus to change! We were in the first week of AccessCampus when the lockdown started in Germany. We had to repatriate our participants very quickly…and then what? Well, we used the tools and technology available, to move learning online. We had done some learning online via our LMS (Learning Management System) AccessMind, but not virtual learning. At this point Anna our Learning and Development Expert started redesigning our AccessCampus program for the virtual classroom. This was no small feat – it required getting buy-in from our external trainers, researching (quickly) how to translate classroom training to a virtual format, and deciding what platform would we use. It really was about adapting in the moment through trial and error and ultimately moving all our classroom learning into a virtual world. This will always remain a positive highlight for 2020, maintaining and growing learning within the organisation.
What about the plans for 2021, would you like to share the most important incoming projects People Partnerships is involved in? Can you tell us, please, what you consider a priority in the following months?
2021 is full steam ahead. We continue to work with our network banks, introducing more online courses developing and launching a Senior Leadership Development program, which targets C-level and senior managers in our network and HO. The focus this year is about wellness and managing the well-being of our employees. We will be launching an online wellness platform in partnership with Journey.com for HO employees. Our HO employees have been in home office/remote work for over 12 months, and this can be mentally challenging. The platform provides a variety of on-demand health and wellness training along with videos around managing stress and anxiety, and so much more. Our HRBPs will focus heavily on supporting and capacitating our HR counterparts in the banks to implement best practices in succession planning, talent, and retention initiatives. We continue to support our banks in high level and technical freelance pool recruitment. We continue to stay focused and committed to meeting the professional and business needs for our employees and the organisation.
(…) Our global team became stronger, we shared best practices, we learnt from each other, we supported each other, and we celebrated each other's accomplishments in the face of very uncertain times…
AH is committed to drive impact through improving outreach, economic growth, and gender equality, and thus contribute to the UN Sustainable Development Goals. Speaking of gender equality, can you tell us how do you feel personally and professionally about the situation of our female colleagues in the network; do you feel that the COVID–19 crisis impacted women differently to men?
I am proud to belong to an organisation which believes in improving the lives of clients and employees. I have had the privilege to see women excel in our banks. We have many examples of women who started as loan officers and have reached senior levels in our banks. We continue to promote diversity and inclusion by developing products and services which enable women to grow their businesses and improve their socio-economic status in society. COVID-19 has had a profound effect on all of our lives, but I have to say that women, especially in the countries we operate, shoulder the majority of the domestic responsibilities. Managing work, children, and extended families under normal circumstances can be challenging, but add a global pandemic and the stress load becomes overwhelming. We ensure our HR policies and practices meet the Global HR Standards. This goes a long way in protecting all of our employees' rights. Personally, I think only time will tell what the impact of COVID-19 will specifically have on women, but from our organisation I feel we have done a great job at protecting jobs through this crisis… and that means a lot for our women!
To close, would you please share with us the most important personal and professional lessons learnt from the last year?
It is always difficult to self-reflect and try to put into words what has been a life-changing set of circumstances but let me try. Personally, I think I am not alone in saying that being away from family, friends and colleagues has been the biggest challenge, but I hold on to the fact that this will pass. In some ways, my connections have grown stronger as I have made more of an effort to stay in touch with those who matter most to me. Professionally, I am so proud of our team and HR counterparts in the banks. They stepped up and delivered, while also dealing with the pandemic personally. Our global team became stronger, we shared best practices, we learnt from each other, we supported each other, and we celebrated each other's accomplishments in the face of very uncertain times… To say it simply, crisis brought out the best in us!