Access Interview: Katharina Schachtner, Head of PMO at AccessHolding and A2A Program Manager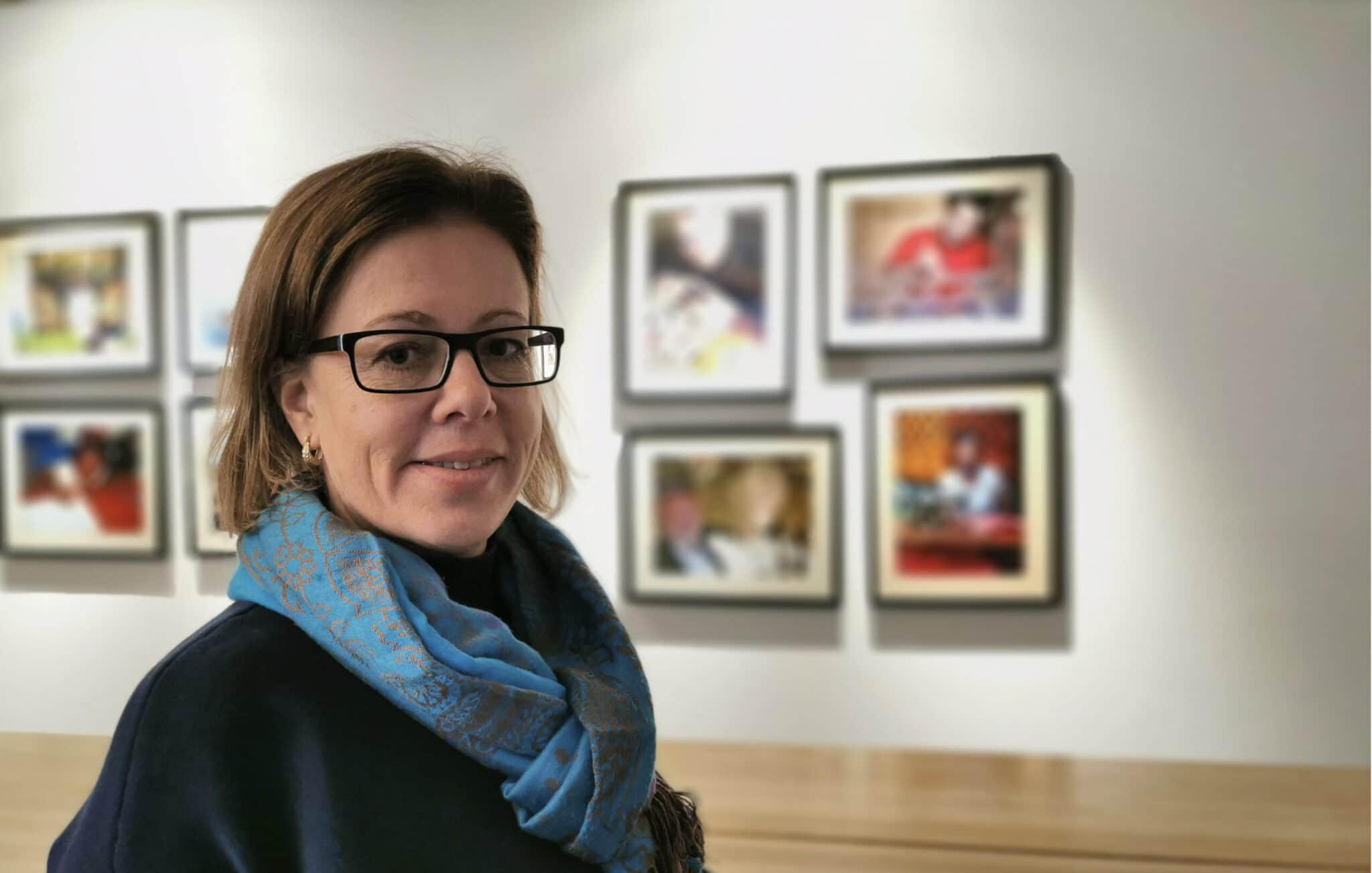 By Ivana Mitrovic
Katharina Schachtner has been with our organization since 2003. She worked as senior banking advisor and later manager of large downscaling projects in Uzbekistan and Tajikistan until 2008. In the following three years she was an investment officer in the head office, which included various supervisory board mandates in our African banks. In 2011 she was assigned CEO of our bank in Tajikistan, which she managed for four years. She then moved on to AccessBank Azerbaijan where she established and managed the bank's PMO until mid-2017. Since returning to Berlin Katharina is leading AccessHolding's PMO and is responsible for developing project management practice in the network banks.
(…) due to all the valuable experience and learnings from the project implementations, the Access Group of banks has developed a change management mindset, a more agile culture and is increasingly transforming into a learning organization.
Katharina, you have taken over the position of A2A programme manager recently, so for the start tell us more about the programme: what has been achieved so far and what will be in the focus of the programme in the following years?
AccessHolding's Access-to-Access programme, which was set up in cooperation with the Mastercard Foundation in 2016, can safely be called one of the largest and most impactful change initiatives in our network. The programme has pushed modernization and digitalization in our African banks by building the necessary human capacity and laying the required technological foundations. Over the last 4,5 years we established full-fledged internal staff-training and manager-education programs, accessible both on premise and online, and enabled the banks to run the basic learning courses themselves. In terms of technology, we equipped the banks with the relevant IT infrastructure, processes and system capacities, implemented tools for internal and external connectivity (like ESB and open API), established a proper information security management system, and boosted reporting abilities and data insight with business intelligence tools. Building on these foundations the banks were enabled to improve internal efficiency with scoring and recovery tool applications and implement innovations such as the electronic wallet, social media banking, chatbots and the digital loan officer field app. Along the way, our banks have removed silos in their organizations, built up project management and market research capabilities and became more customer centric. But maybe most importantly, due to all the valuable experience and learnings from the project implementations, the Access Group of banks has developed a change management mindset, a more agile culture and is increasingly transforming into a learning organization.
This exactly will be the focus of the programme in its final year, and of an envisioned follow-up programme: capture lessons based on the most important learning questions and use the growing knowledge base to perfect the banks' abilities to build on the established foundations innovative products and services designed to their clients' needs in a relatively short time-to-market.
For the past few years, you have been heading the PMO at AccessHolding. Can you tell us: how do you see its role in the network and what can be considered its main achievements? Looking back, what is it that you are proudest of?
Since its establishment in 2017 our Project Management Office has developed from performing the role of an active programme manager, while implementing the described digitalization initiative under the A2A framework, to a demand-based project manager for the head office and banks – as example I would like to mention here the move of the AccessHolding head office to new premises which involved the shift to a more flexible, open and collaborative working environment. And from there we developed our PMO further to a more advisory and enabling role by building up project management capacities in the network banks, and facilitating communication and knowledge management across the group. In parallel, our project management approach has shifted increasingly from the waterfall model to the scrum methodology, and our PMO focus from standard-setting to agile coaching. And this is probably what I am proudest of: how our PMO team managed to raise awareness for the importance of digitalization in our Microfinance Banks and thus achieve ownership for the change initiatives by all stakeholders; how we managed to constantly transform our PMO and project management approach according to the readiness and needs of the banks, and thus showcase best change management practice. This would not have been possible without the tremendous energy and dedicated support of all the versatile experts with backgrounds as diverse as microfinance, business analysis and digitalization management, who supported the PMO as valuable team members over the years. I would like to take the occasion and thank them for making our journey happen and all the fun we had on the road!
As you mentioned, AccessHolding embarked on a journey to become a learning organization and your department has a significant role to play. How is the process developing, are there any outcomes of this endeavour you can already share with us?
Here again, the foundations are being laid in the framework of the A2A programme, which itself entails a significant research and learning component to improve the effectiveness of achieving its desired impacts, to inform stakeholders on the progress and to share knowledge with the wider financial ecosystem. So far, we have established and published our impact reporting framework together with relevant indicators which show our banks' progress in improving outreach, economic growth and gender equality, and thus contributing to the UN Sustainable Development Goals. We have further intensified the publishing of our achievements and learnings in form of articles and postings in the intranet and externally on our homepage and social media channels. Recently we also had a very good experience with setting up Communities of Practice in our network, which facilitate the exchange of experts on certain subjects and initiatives, for example on Project Management, on Chatbots, or practical Excel skills. Within these communities we successfully use retrospectives and demos to pass on important learnings within the group and encourage banks to benefit from other banks' project results.
The year 2020 was difficult for all of us, but also brought us some valuable lessons. Would you mind sharing a few of the most important ones for you?
Last year I experienced mainly two things: firstly, how important it is for our banks in fragile economies to belong to an empowering group and secondly, in every crisis there is potential for improvement, which you should not miss to unfold. I believe we used both opportunities quite well.
Very early in the pandemic, well before it visibly impacted the African continent, we established group-wide response measures in the areas of health & safety, business continuity and risk management, which our PMO coordinated. The banks were thus able to quickly implement blueprint plans and lose no time on inventing individual anti-crisis measures. Best practice was exchanged among the countries on short ways and the well-informed management teams were able to steer smartly through the challenging times. This is why our banks and their customers are getting through the crisis comparatively well so far.
As we had already laid the main foundations for our digital journey before the pandemic arrived with its immediate requirements for remote banking services, it was relatively easy but also highly important to close the remaining gaps, especially in our banks in Rwanda and Liberia. This was managed in no time due to a highly motivated and empowered team collaborating in an agile manner. I would like to express my gratitude towards our supportive management and our donor-partners Mastercard Foundation, CDC Group and EIB, whose collaboration and funding have been essential in achieving all these positive developments.
Lately, the enormous potential inherent in digital microfinance innovation and modern working styles are highest priority on our stakeholders' agenda, and we are looking forward to our role in further promoting and accompanying these developments.