Access Interview: Cosmin Olteanu, CEO of AB Bank Zambia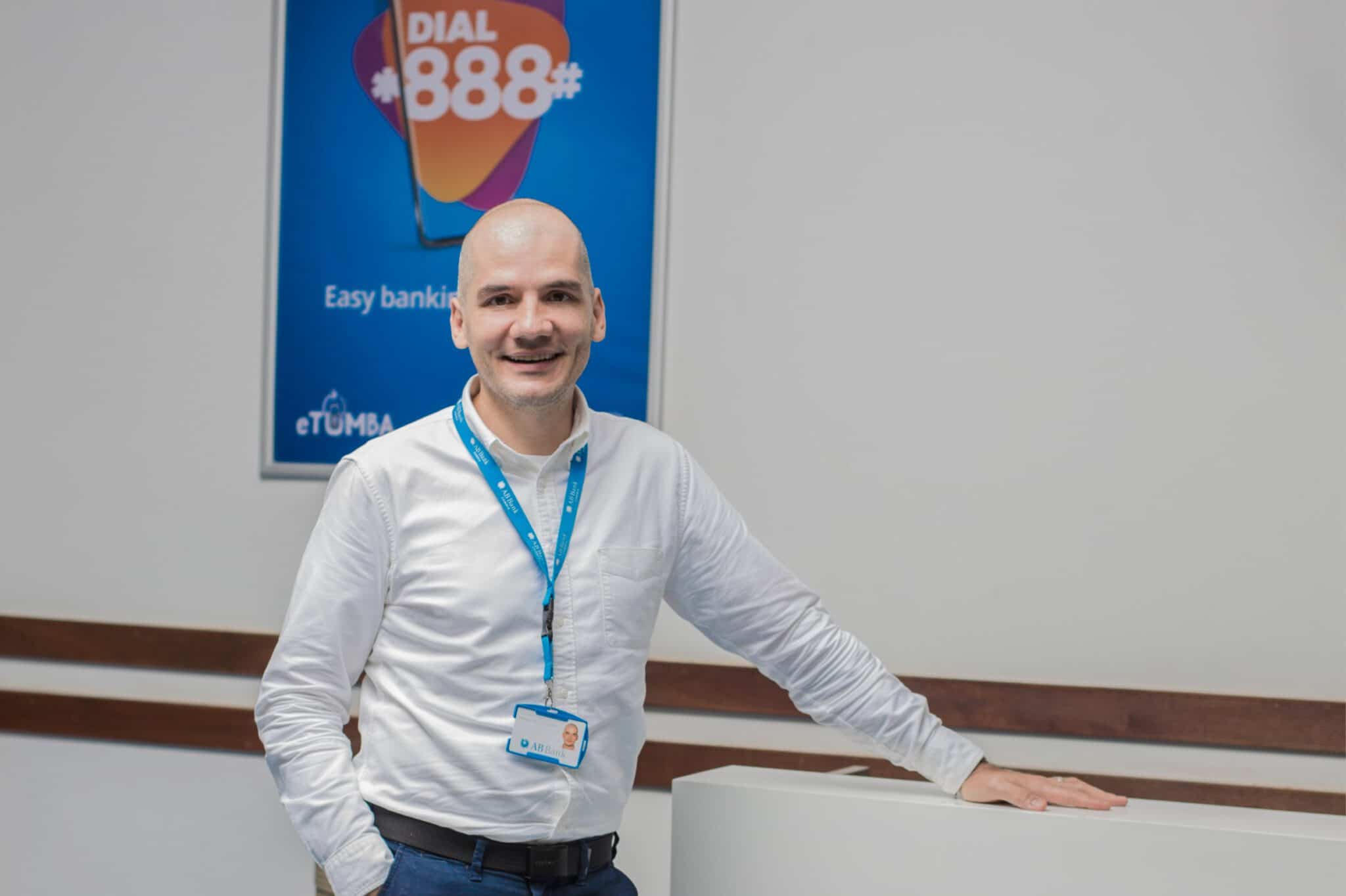 By Ivana Mitrovic
The CEO of AB Bank Zambia, Cosmin Olteanu, has 18 years' experience in banking and microfinance. Cosmin started his career as a Loan Officer in a bank in his native Romania, followed by several years of operational management in countries in Africa. From 2011 until 2018, Cosmin managed several large-scale IT and business projects at AccessHolding. He has an Executive Master in Development Studies from the Graduate Institute of International and Development Studies in Geneva and a certificate in Managing IT Projects from the George Washington University School of Business.
I firmly believe that the key to achieve financial inclusion is providing simple and friendly services, accessible anytime, anywhere.
Since its foundation in 2011, AB Bank Zambia provides financial services to all Zambians, with a focus on MSMEs and lower income groups of the country. How do you see the Bank today, its market position and role in the Zambian community?
First of all, I would like to thank you Ivana for this interview and for giving me the opportunity to showcase our achievements. Well, as you know, AB Bank is a commercial bank with a financial inclusion focus. We are one of the youngest banks in Zambia, and as our mission states, we are here to enable doers and makers overcome intimidating environments and complicated bank procedures so they can focus on the growth of their business and achieve financial security for their families. Our credo is to offer simple, friendly and accessible financial services to our clientele.
We have come a long way since our inception: we have more than 400 staff working in seven branches, serving more than 50,000 customers. We are supporting the base of the Zambian economy by providing financing to micro, small and medium enterprises (MSMEs). In fact, we are one of the main players in this market, and the only commercial bank with MSME focus – each month we disburse between 1,000 and 1,500 loans.
This year was a turning point for AB Bank Zambia. You have become the finance market disruptor with the launch of eTumba wallet. How would you describe the whole digitalisation process and your journey towards the financial inclusion of large underprivileged population of the country?
This is a very interesting question! Well, first of all, digitalisation is not about tools, clouds, fancy laptops and so on, but about mindset. A crucial part of the digitalisation process in AB Bank was to have people from different functional areas work together. It is both amazing and rewarding to see how departments who traditionally were working in their contained areas, such as Finance, Business, IT, Operations, Audit, Risk, and Legal are now putting their energies together and delivering one digital project after another.
Another crucial factor which contributed to our success on the digital front was the establishment of a state-of-the-art Project Management office, to which you also contributed, and which provides us the structure for delivery. Last but not least, all the digital projects rely on a very strong and quite complex technical infrastructure, maintained by our IT department.
And the results did not wait long to show: in the last 20 months we went from being an exclusively brick and mortar business to now offering our clients a vast range of digital channels, ranging from direct integration with the top MNOs in the country, MTN and Airtel, to our flagship product eTumba, which is integrated with Kazang, the biggest agent network in Zambia. As such, currently half of all our transactions are done via digital channels.
Tell me more about eTumba…
Oh, I could talk until tomorrow about eTumba! But I'll tell you the short story: eTumba is AB Bank's answer to country-wide financial inclusion. Anybody in Zambia can access it, either via the eTumba app or just by dialling *888# from any phone, anywhere in the country. Registration takes a minute, then one can go to any Kazang agent, deposit money and then the really interesting part begins: with eTumba you can pay your electricity bill, or your payTV subscription. You can buy airtime on any network for you or for somebody else, you can send money to another eTumba user or to a bank account, and much more. The best part of it: all these services are instant, 24/7 and free of charge!
Your customer centricity approach and digitalisation efforts were recognised and rewarded twice last year. Can you please tell us more about it?
Last year AB Bank won the European Investment Bank Innovation Award and the Outstanding Theme Messaging Award for the contribution to financial literacy in Zambia. I firmly believe that the key to achieve financial inclusion is providing simple and friendly services, accessible anytime, anywhere. In order to do so, a financial institution has to go to the grassroots, speak to the clients in their own language, understand their behaviour and their needs.
This is what we at AB Bank are doing every day since inception, and this is what makes us proud and gives us satisfaction!
Cosmin, thank you for the interview.