Access Interview: Carine Umugwaneza, Senior Learning and Development Officer at AB Bank Rwanda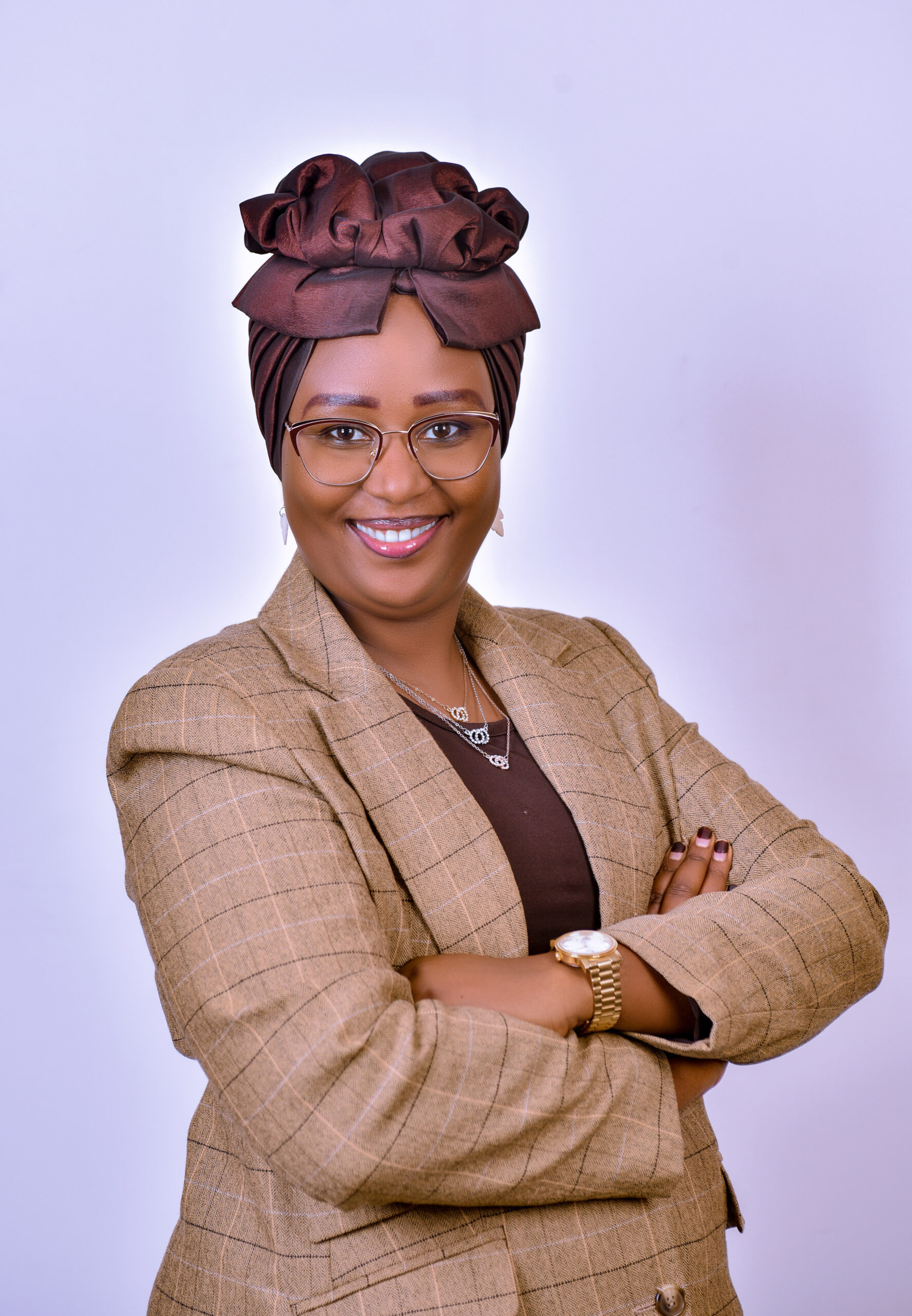 ---
By Ivana Mitrovic
Mrs. Carine Umugwaneza is among the first employees of AB Bank Rwanda. She joined AB Bank Rwanda as a Trainee Loan officer in 2013 and developed different positions in the Business Department before she moved to the HR Department in January 2022 as Senior Learning and Development Officer. Mrs Carine is a certified Learning and Development professional and is highly skilled in conducting and implementing training programs. She is very passionate about empowering and creating career opportunities for young people.
..with the players competitive spirit, it was tough to accept any failure, including not meeting the set monthly target. I thought that if things are achievable, why not be the first?
Carine, you joined the bank in 2013 as the first generation of loan officers. Today, you are responsible for the learning and professional development of the bank's staff. Tell us more about your AB Bank journey over the last nine years?
I joined AB Bank Rwanda in November 2013 with around 30 trainee loan officers (the first generation). Before starting the job, we have undergone two months of intensive training. We learned about direct promotion – a new marketing strategy in the Rwandan market, loan assessment and the whole credit cycle. After only three months, I was promoted to Junior Loan Officer and later to Senior Loan Officer. A few years later, I was appointed Business Team Leader after the internal recruitment process and a successful interview. Following the bank's decision to centralise the credit decisions at the Head Office, in September 2020, I moved to the Credit Underwriting Unit as a Credit Underwriter. In January 2022, I was offered an opportunity to join the HR Department as Senior Learning and Development Officer, which greatly excited me because it is connected to my passion for empowering others.
How does it feel being the Learning and Development officer at AB Bank Rwanda? What are your regular daily tasks? What are the perks of your profession and its main challenges?
As Senior Learning and Development Officer in HR Department, I am responsible for determining employees' learning and development needs and ensuring proper learning and development programs are in place. This position is exciting and challenging as it requires training the newly hired business officer and newly recruited staff in general. I communicate a lot with heads of departments and branch managers to identify skills gaps. Additionally, with the support from L&D Expert from the AH, I developed training materials to address the identified skills gaps.
The most encountered challenges are employees' mindset regarding online training; some still think effective training should always be physical. Another challenge is a limited budget that does not allow us to cover all the training needs identified.
Would you consider AB Bank Rwanda an equal opportunity bank? Is there a clear development path for your employees? Are the requirements for an internal promotion known to your staff?
Yes, because AB Bank Rwanda does not discriminate against employees based on gender, race, religion etc. We have in place policies that promote diversity, equality and inclusion. ABR has a clear, transparent career path and promotion criteria. Everyone knows they will be promoted if they fulfil the promotion criteria.
We could see you in our Access Holding movies depicting digitalisation and capacity building in our network institutions. Please share how the atmosphere was during the filming?
I would say it was a mixture of easy and not easy. Not easy, because it was my first time ever standing in front of a camera for a movie shooting😊. Easy, because I spoke about my daily work and things that I am connected to and passionate about.
Speaking about digitalisation, how has it influenced the training process in the bank?
Digitalisation has significantly changed our credit process and made client transactions easier. On the Learning and Development side, it has created a need for training, especially for credit and business department staff, as they needed to fully understand the process and what it means for the clients. Our employees now have a good understanding of digital services and how they influence client satisfaction. Another positive outcome of digitalisation is Access Mind, a group eLearning platform for employees to freely and easily access the courses and continue individual development. By assigning themselves the courses of their choice, our employees can upskill, reskill or acquire a completely new set of knowledge and skills.
You played in the volleyball national premier league for 13 years before joining the bank. What do you think: has that experience influenced your current profession, and if so, how?
Thank you for this question. Yes, it has influenced my professional behaviour because, with the player's competitive spirit, it was tough to accept any failure, including not meeting the set monthly target. I thought that if things are achievable, why not be the first? That made me look for the solution to many challenges that were in place.
What has made you the person you are today? And as a conclusion to the interview, would you like to share the most important life lessons you have learned?
Being decisive and always focused on my goals has made me the person I am today. I have learned that if you want to achieve something great, you must fight for it and follow your ambition. Setting goals is an essential thing that most people do not do.
Having my own private and professional goals helped me evaluate myself, work on my area of improvement and get the best out of myself.