AB Bank Zambia Wins Financial Literacy Award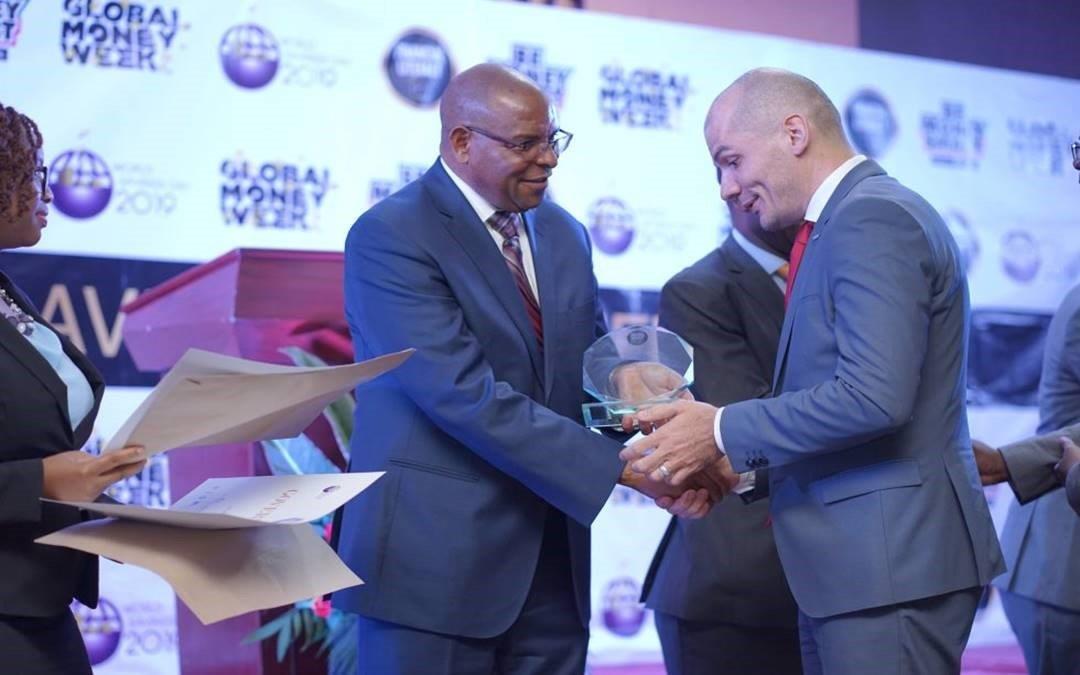 Nov 14, 2019
We are proud to announce that AB Bank Zambia (ABZ) won the Outstanding Theme Messaging Award for the contribution to financial literacy in Zambia. The award was presented during the Financial Literacy Week Awards ceremony by the Bank of Zambia Governor Dr. Denny Kalyalya to ABZ's CEO Cosmin Olteanu. The awards ceremony recognised efforts of individuals and institutions that contributed to financial literacy in Zambia during the Financial Literacy Week, conducted under the theme 'Be Money Smart to Live a Better Life'.
Throughout the Financial Literacy Week, ABZ embarked on financial education campaigns and activities promoting the value of savings. The Bank opened its doors to young children, who learnt the importance of savings and received piggy banks as their first step on their savings journey. Financial Literacy talks were conducted at several schools and universities in Lusaka. The campaign resulted in 35,000 children being involved via personal engagements and through the media.
ABZ is a member of AccessHolding Group. The Bank is committed to offering every micro, medium and small scale business owner an opportunity to eliminate financial constraints and grow their business in order to contribute to sustainable economic growth and prosperity in Zambia. AB Bank supports businesses owned by women and ensures financial inclusion by encouraging and rewarding savings. AB Bank offers current accounts that have zero charges, and Savings and Term Deposit Accounts with competitive interest rates.