A pragmatic solution to a business continuity problem arising out of the COVID-19 crisis: The monitoring application that allows customers to be served at a distance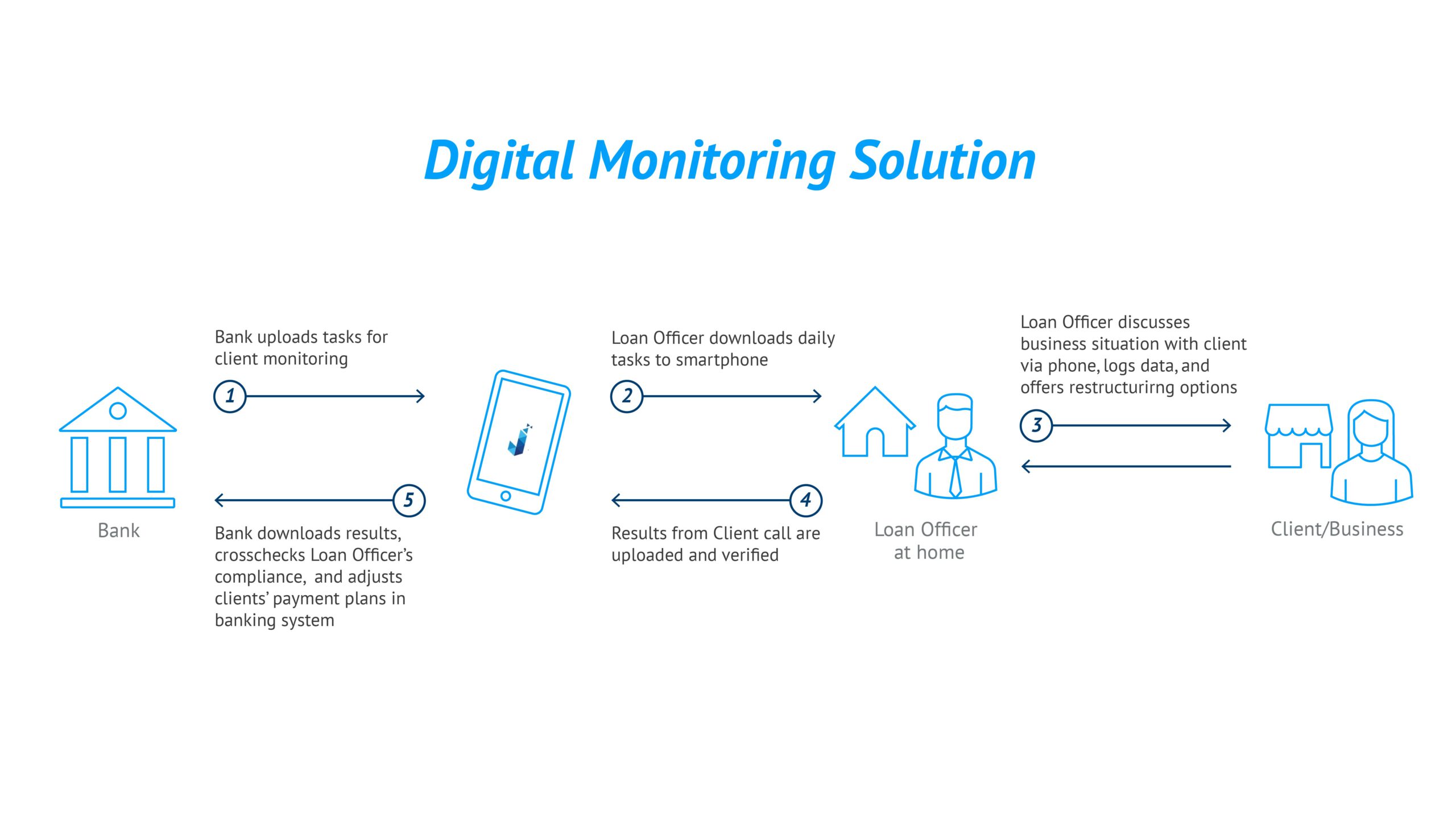 The COVID-19 crisis has put an extraordinary amount of stress on global and local businesses, and neither our customers nor our network banks are an exception in this case.
How are we keeping our staff healthy? How do we need to equip our premises to become safe so customers can continue to access services? How can we increase our digital access points at an extremely fast pace? How can we support our loan customers with restructuring options in a very short time and at a large enough scale to provide some relief from the strains that the crisis and the lockdowns placed on their businesses and especially households? These were all very urgent questions we had to face.
They were dealt with by one of the three task forces that was set up at the very beginning of the crisis: one team focusing on Human Resources and Safety Measures, one team focusing on Business Continuity and one team focusing on Business, Risk and Financial Impact.
One question was predominant, especially in the context of business continuity, but also for the other task forces: how could we stay in touch with our customers without exposing either our staff or our customers to an unnecessary health risk? Particularly, how could we monitor the situation of our loan clients without visiting them in the field, and subsequently how could we as a bank take a decision whether our customers are in need of a grace period or other restructuring methods?
Through our A2A programme, implemented in partnership with the Mastercard Foundation, AccessHolding was able to provide a very pragmatic and fast-paced solution to its network banks. The solution was based on a collaboration between the task force members, the business managers in the banks, and a tech company with whom we already collaborated on another project: Juakali.
Juakali is a French tech start-up offering a highly flexible business process management and automation platform. The company delivers operational solutions to the microfinance industry with a strong focus on agile processes, high flexibility and an extremely fast go-to-market approach.
Within a few days, the project was set up: Juakali would provide a Web-based interface for our loan officers (they can access it from their smartphones in the convenience of their homes), allowing our staff to collect business impact data from our customers via phone and log all collected data to the platform. Based on the financial impact on the business, the application would score the result and provide a restructuring solution that was then validated by a supervisor on the same platform. The loan was then restructured.
The first network bank to go live was AccessBank Liberia, only 9 days after we started the project, a record time for the implementation of any of our digital financial services.
What are the lessons learned from this project?
Firstly, crisis can certainly increase urgency and promote creativity.
Secondly, having a solution provider that already understands your business and shares the same value for pragmatic solutions is a huge plus.
Thirdly, having a solid communication across and beyond departmental borders to ensure that IT security and other risks arising from IT developments do not fall short is critical. In a way, the task force set-up was extremely beneficial here, as it allowed us to push priorities at very short notice.
Fourthly, the increased urgency also supported a very high level of motivation and willingness to contribute and simply get things done from all stakeholders (AH staff, network bank staff and vendor) – with a result that made everyone proud!
Finally, but certainly most importantly: our customers really appreciated the pragmatic and solution-oriented approach of being able to reschedule parts of their payments from the convenience of their homes. In the end, this is what truly counts: bringing financial solutions to our customers that make their lives a little easier.
The next step is to increase the use cases on the platform and integrate monitoring for customers that have finished their loans and would like to take out a repeat facility. We are already looking forward to it.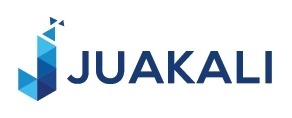 In partnership with the Foundation