Easton, AccessBank Liberia
AccessBank has been the backbone of my business since 2012.
Each day, on his way to school, Easton was confronted with destroyed and depleted buildings. He was convinced that he needed to contribute to rehabilitation and reconstruction of the city. With no capital of his own, Easton started selling groceries from a wheel barrel, walking the streets of Monrovia. He would buy his stock with the daily return from business. As his market grew, he managed to get a table at Mataldi Market where he sold clothes. At the same time, Easton worked as an auxiliary and security guard at schools. Staying awake at night and working throughout the day was extremely strenuous. Through his relentless effort and determination, he managed to grow his own business and rent a shop, where he started selling construction material.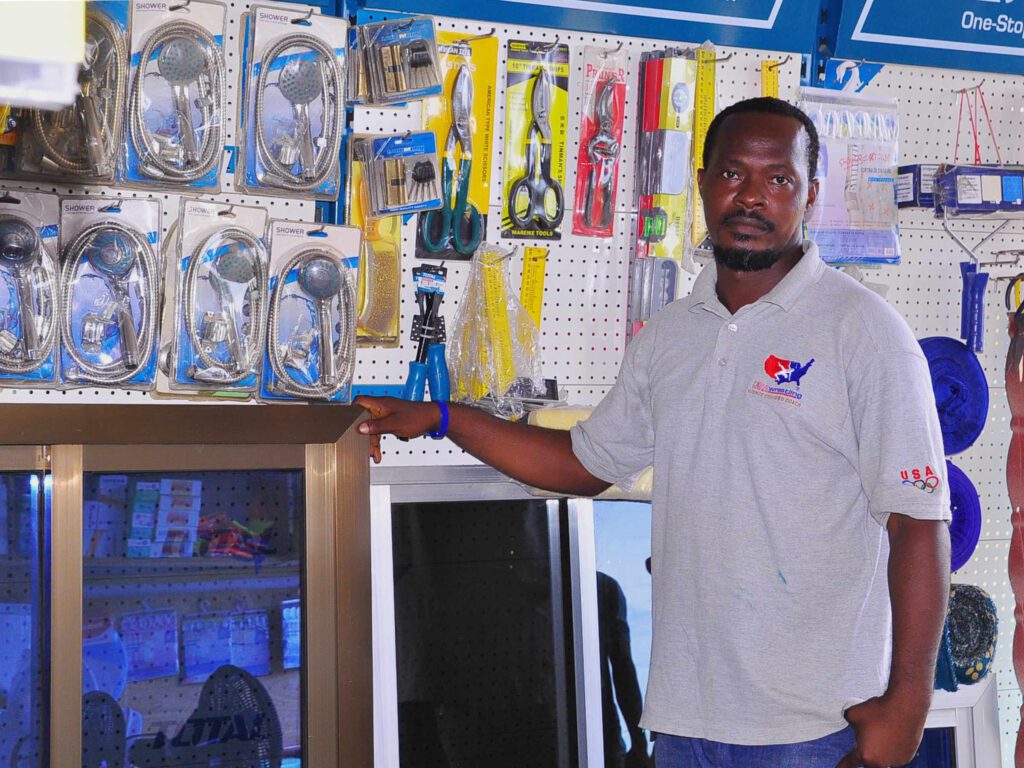 Easton has been client since 2012 and refers to AccessBank as "the backbone of his business":
"The first money I ever took was 1500 USD. So that is how AB came in the whole picture. It was small, but at least I could manage it". From this point his business took off and he bought his merchandise in Guinea and then in Lebanon.
Today, Easton has his own house as well as a chain of stores, all of which he constructed himself. The business expanded even further with the initiation of a partnership with a Lebanese company. Easton's stores supply construction material for many Liberian homes, often financed through remittances from abroad. The demand for building material increased since the beginning of the pandemic and he has constructed and equipped two more stores of his own. "Access Bank has been a great partner to my business."