Abiodun Abosede, AB Microfinance Bank Nigeria
My business is still growing. AB has been a very good partner to my business.
As a child, Abiodun played with airplane cutlery, imagining herself boarding a plane off to foreign countries. Today she owns two large clothes shops and Abiodun travels to destinations such as Turkey to stock up with international trends and newest fashion. Having lost her mother as a child, she had to earn her living selling sweets and snacks on the street. She went on to modelling and working in the fashion industry and even ran a film rental business. In her first own clothes shop, she says "you could not lie down straight".  She is a hard worker, attending evening classes to further her education. Her tech savviness greatly helps her in placing her goods on social media. Selling good quality products to clients is particularly important to her.
Her business is built on fast opportunities, which she needs to grab as they arise. She got her first loan from AB Bank within 3 days. "I need that million now, now. As in like tomorrow morning. It will happen. AB Bank will get it done."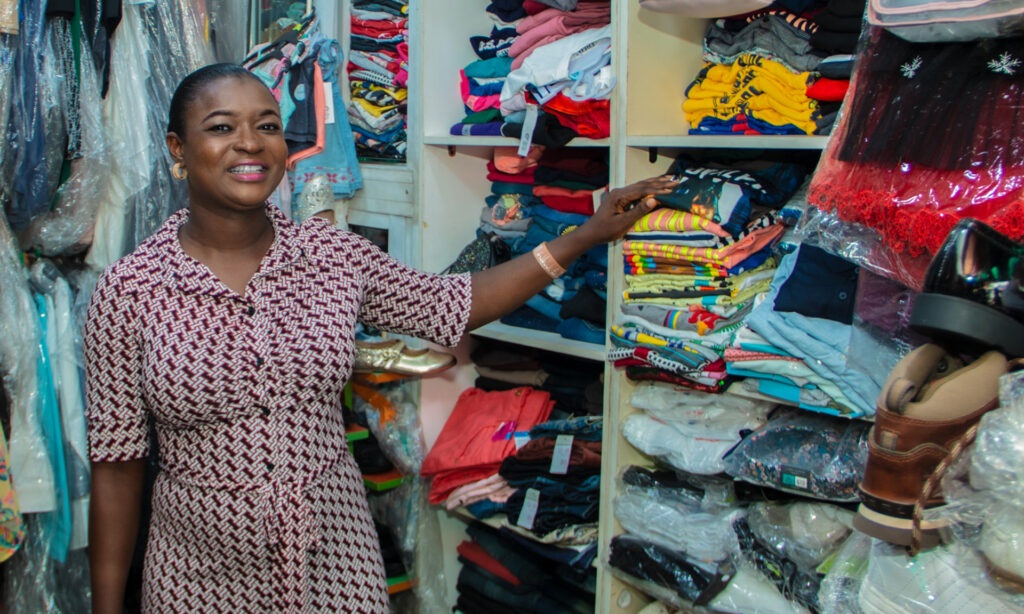 COVID has grounded her, as many others, and the impact on her business is substantial. She greatly appreciates the bank's foresight in easing her financial distress. "I was left alone. In fact, I was left alone for a very long time. I did not discuss this with my account officer. Inside of me I was very grateful for that. Pressure was not mounted on us. So, I really appreciate that. "
Abiodun has taken eight loans from AB Bank. "My business is still growing. I have my children at school. If I want to travel out to buy my goods, I can do that. AB has been a very good partner to my business."