Marzia enables our HR initiatives
Marzia is our HR Business Partner in our Berlin HQ. She works in our People Partnerships department helping our local teams across our Network Banks with their HR initiatives.
What was your journey to AH like?
I graduated with a double degree. I studied Business Administration in Spain as well as International Economy and Marketing in Italy. When I graduated, I got a job right away with a marketing company in Spain but I wasn't satisfied with my role and the working conditions.
In the meantime, a friend of a friend had been looking for someone that could join him in Liberia running his own restaurant.
Wait a second! A restaurant?
 Yes. I know I made a radical career turn but I needed a change and, believe it or not, it was this exact decision that down the line led me to AccessHolding.
For me, this was an instant choice, because I somehow always wanted to travel to this beautiful continent but never had the chance before.  In addition, I thought the opportunity was perfect  because Liberia is an English-speaking country and I wanted to polish my language skills too. So I went for it. I quit my job, packed my things and went to Africa for six months.
This is how my passion for Africa started, but it was not until the very last month of my adventure that I was approached by one of the clients in the restaurant – a recruiter. She was looking for a new Admin Manager for AccessBank in Liberia and thought I could be a perfect match.
Long story short, as I learned what impact Access Bank does for local business' in Liberia, I became very interested in microfinance and I applied and got the job.
So how did you end up in Berlin?
After 18 months year in AccessBank Liberia, I contacted head office to see if there was an opportunity for me to join their team. I was simply ready for yet another step and the Berlin team made it possible.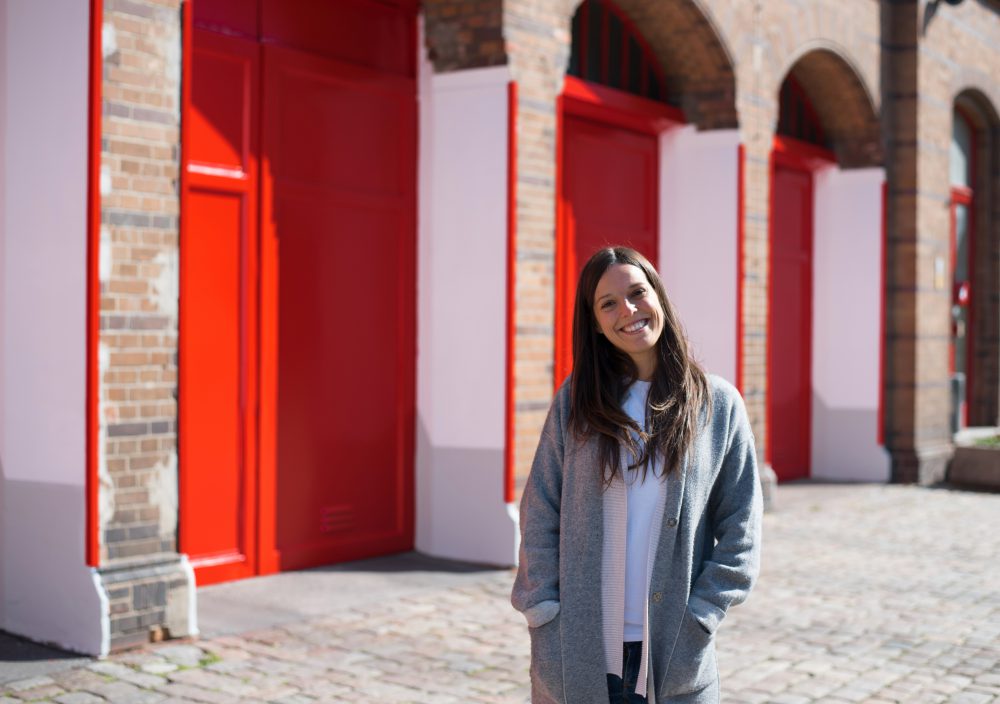 This is when you joined People Partnerships team?
Not quite yet. I enrolled in their traineeship program and went to Berlin for one week for onboarding and from there I joined AccessBank in Rwanda to learn the business on the job. I have done it all. I was a loan officer, participated as group leader to Credit Committees, learned about banking systems, saving accounts, loan disbursements, conducted trainings for loan officers and supported the admin team on opening a new branch. After nine months of this intense training, I was appointed a branch manager in Brazil where I spent six months. I then was contacted by our CEO, Bernd, to consider joining HQ on a temporary basis to provide support on a project. Well, after two years, I am still here and happy to be around! This is how my story with the People Partnerships team started.
What made you stay?
The continuous opportunities the company gave me to grow. AccessHolding has invested a lot of time and efforts into my personal and professional growth.
The work environment is another reason.  Here you can always feel comfortable asking for support from your colleagues, and you can share ideas, knowledge and experiences on daily basis. The door is always open!
Finally, the values of the organization matter to me. I can recognize myself in them and they are the ones I would like the company I work for to have, so we have a match.
What would you say to someone thinking about applying to Access Holding?
I would recommend it. For me, AccessHolding has been a great journey. It has provided me with opportunities to travel, to work in a great atmosphere with people from all over the world, and to develop professionally. What else can you ask for?