Samuel improves the effectiveness, efficiency, and security of IT through audit
Samuel as a Senior IT Auditor focuses on the evaluation of instruments used to optimize and facilitate business processes. He evaluates the people, processes, and technologies operating behind the scenes of our business.
Tell us about your journey to IT Audit?
I completed my undergraduate studies in electrical engineering in Nigeria in 2006 and went to India for 8 months for IT network pre training right after discovering for the first time that I had a flair for IT.
I returned to Nigeria and continued working in IT security for a couple of consultancy companies. This subsequently led me to the world of IT auditing. You see, there are some areas in IT security and IT audit that simply overlap, and so my experience with these consultancy companies paved my way into the audit field.
So how did your story with AccessHolding start?
In 2013, I discovered that AccessHolding was looking for an IT Auditor for their AB Microfinance Bank Nigeria. I will never forget the day I arrived in the bank for the interview. It was very exciting.
Long story short, I got the job and worked for three years from Nigeria very closely collaborating with other internal auditors in the Berlin HQ. I was then very happy to receive a relocation proposal in 2016. Since then, I am an IT Internal Auditor in Berlin.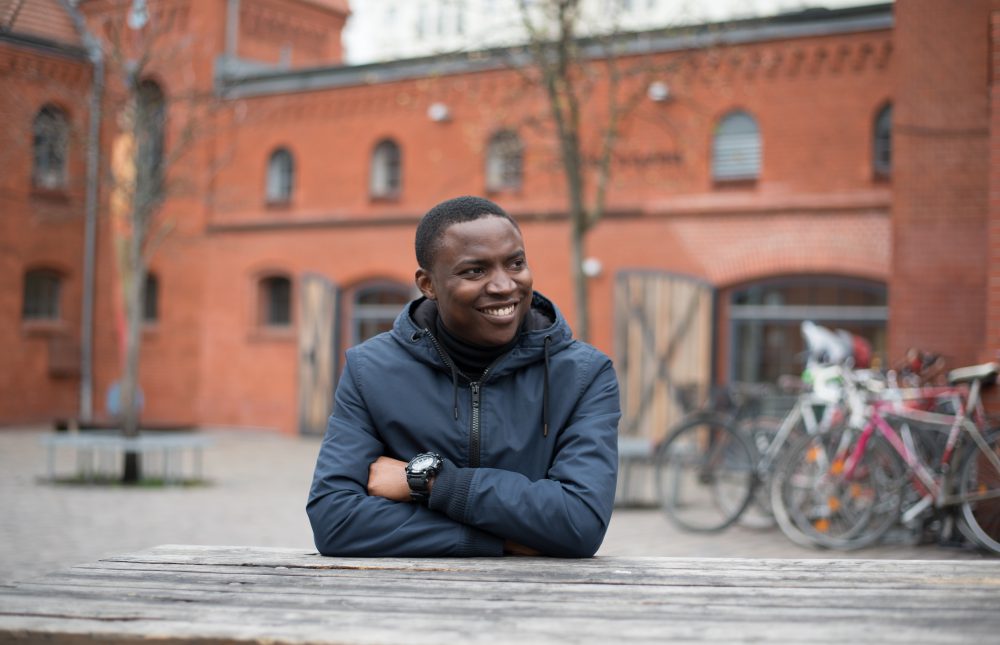 How would you describe the working environment in our office?
Colleagues are amazing. Coming from Nigeria to a new country, leaving friends and family behind and starting everything from scratch was tough. Having given up everything in Nigeria, it meant a world to me that people here became my friends instantly and they offered a great deal of support to me.
What would you say to someone thinking about applying to AccessHolding?
For relationships, the working environment, and building a career, this is one of the places to be. You are given the space and the guidance that is needed to grow in the field you want to grow in.
What made you stay?
The people.  A job can be replicated anywhere, but people cannot. When you have a team that functions as family you have all you need and want from a workplace. This is not always the case and should not be taken for granted.